Day 1 in Oxford comes to a close
December 27, 2013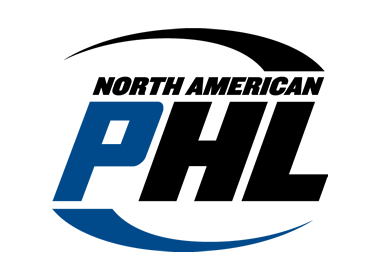 Day 1 is in the books in Oxford.
You can watch all the Day 2 action live on
FASTHockey
16U Division
St. Louis 3 vs. Texas 0 – Zach Young stopped all 16 shots that came his way as St. Louis shutout Texas, 3-0. Austin Rueschhoff, Zachary Fizer and Shane Quinn scored for the Selects.
Lansing 7 vs. Atlanta 3 – Nathan Rieman had two goals and Caleb Wortz and Nicholas Richards had multi-point games as Lansing beat Atlanta. Atlanta goals came from Malcom Cardwell, Brandon Price and Streeter Simmons.
New Jersey 18 vs. Detroit 3 – The Jr. Titans scored an NAPHL season-high 18 goals in a defeat of Detroit. Ryan Walker had 8 points, Matthew Kidney had six points and Brendan Donohue scored four goals. Andy Walker had two goals for the Falcons.
Omaha 13 vs. West Michigan 0 – Ethen Frank had a hat-trick and Tarek Baker had a four-point game as Omaha shutout the Hounds, 13-0. Omaha had a 62-4 shots advantage. David Brumm, Matt Christian, Wade Allsion and Luke Osterman each scored twice in the Omaha win.
18U Division
New Jersey 3 vs. Detroit 0 – Alan Feld posted the shutout and New Jersey got goals from Kevin Morello, Tim Gelatt and Max Weber in a 3-0 win over Detroit. Corbin Kaczperski made 39 saves in the loss for the Falcons.
Lansing 6 vs. Atlanta 1 – Four 1st period goals propelled the Capitals to a 6-1 win over the Fire. Zach Roberts scored twice and Theodore Waddell, Ronald Hein, Alex Husak and Keegan Weckesser scored for Lansing. Caleb Callaway had the lone Atlanta goal.
Omaha 5 vs. Texas 1 – Omaha scored three goals in the 3rd period to break open a close game in a 5-1 win. Christian Cuozzo, Tyler Doyle, Ryan Fretwell, Mason Kreuger and Mark Whitney scored for Omaha. Austin Cox had the lone Texas goal.
West Michigan 3 vs. St. Louis 1 – Hunter Vorva made 36 saves and Cameron Clarke had a pair of assists as West Michigan beat St. Louis, 3-1. PJ Heger, Dakota Wilson and Evan Bennett scored for West Michigan. Trevor Thornton had the lone goal for St. Louis.