NAPHL readies for fifth event of the season in Oxford, Ohio
December 19, 2013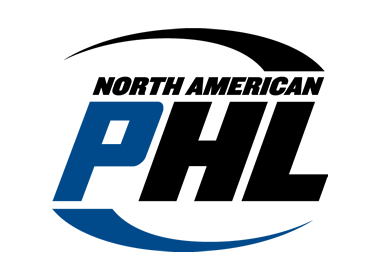 The 2013-14 North American Prospects Hockey League (NAPHL) regular season resumes in one week, with its fifth event of the year taking place from December 27-30 at Goggin Ice Center in Oxford, Ohio. Goggin Ice Arena is home to the Miami University Redhawks NCAA Division I team, who are members of the National Collegiate Hockey Conference (NCHC). It marks the first time an NAPHL event will be held at the home of an NCAA program. Eight Midget Major (18U) and eight Midget Minor (16U) NAPHL teams will compete at the event.
The 18U and 16U teams that will compete in Oxford are: Atlanta Fire, Detroit Falcons, Lansing Capitals, New Jersey Jr. Titans, Omaha AAA Hockey Club, St. Louis Selects, Texas Tornado and West Michigan Hounds.
"I think Miami is a perfect example of the school that is committed 100% to its hockey program. They have a world-class facility, staff and operators and it was one of the major reasons we decided to hold an NAPHL event here," said NAHL Commissioner and President Mark Frankenfeld. "They are part of the elite of NCAA hockey and provide their players with the right balance of athletics and academics, while also trying to make sure that they have a valuable life experience as well."
All games at the NAPHL event in Oxford will be broadcast live over the Internet through FASTHockey. To watch live, click here.
Other important links: Hotels, Tickets, Miami University Map, Parking
An additional benefit for the players, teams and parents while in Oxford, will be an exclusive seminar and presentation by the Miami University hockey staff entitled Redhawk Talk. It will feature a presentation by the Redhawks hockey staff and a look inside one of the best NCAA Division I hockey programs in the Nation. The Redhawk Talk presentation is mandatory for all NAPHL players and will take place in the Club Lounge at the Goggin Ice Center. The following are the times:
Saturday, December 28
10:00 am – 18U: Detroit, Lansing, Omaha & St. Louis; 12:30 pm – 16U: Detroit, Lansing, Omaha & St. Louis
Sunday, December 29
10:00 am – 16U: Atlanta, New Jersey, West Michigan & Texas; 1:00 pm – 18U: Atlanta, New Jersey, West Michigan & Texas
Miami University Redhawk practices during the NAPHL event:
Saturday, December 28 - 6:15 -8:00pm; Sunday, December 29 - 3:30-6:15pm; Monday, December 30 - 3:45-6:45pm
In addition, an education and NCAA compliance seminar will be presented to all the 16U players, coaches and parents at the Goggin Ice Center in the Club Lounge on Friday, December 27th. This will be the same presentation used in NAHL and NAPHL seminars and the focus will be on differences between NCAA Division I and Division III, the breakdown of new NCAA I conference landscape, NCAA Initial Eligibility information including important new rules going into effect for 2016 and how future players will be affected, the recruiting process and how to market yourself. The following are the times:
Friday, December 27
2:30 pm – 16U: Atlanta, Lansing, St. Louis, Texas; 4:30 pm – 16U: Detroit, New Jersey, Omaha, West Michigan
Built in 2009, the Goggin Ice Center is one of the finest venues of its kind in the United States. The venue includes two NHL-size ice sheets including a 3,200-seat arena, which is called Steve Cady Arena. The Steve Cady Arena includes 2,800 reserved lower-bowl seats, 102 club seats, four opera boxes and six private suites. When standing room is included in the capacity, Cady Arena has a capacity of nearly 4,000.