Watch Now: NAPHL Event Highlights-Blaine
December 13, 2013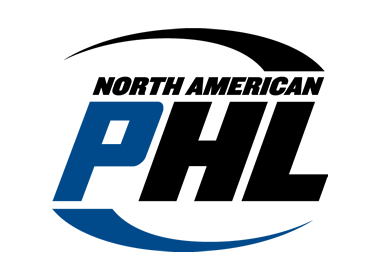 The North American Prospects Hockey League (NAPHL) is pleased to continue an exciting new feature this season, seen exclusively on NAPHL.com.
The 'NAPHL Event Highlights' will be compiled and can be viewed after every NAPHL on the NAHL TV platform and features the top goals and saves of the week from the NAPHL events that takes place each month during the season.
The most recent highlight video comes from the NAPHL Showcase played this past weeekend in Blaine, Minnesota. All 32 teams that were at the event are represented in the highlight video. We can't wait to see what teams have in store for the next event in Oxford, Ohio from Dec. 27-30.
Featured from the event are:
Elijiah Barriga - Anaheim Jr. Ducks 18U
Bradley Estrada - Anaheim Jr. Ducks 16U
Hunter Stanley - California Titans 18U
Jared Turcotte - California Titans 16U
Adam Alavi - Esmark Stars 18U
Alec Bosnic - Esmark Stars 16U
Ethan Solat - Pikes Peak Miners 18U
Trevor Paradise - Pikes Peak Miners 16U
Kinan Badger - Atlanta Fire 18U
Dillon Steh - Atlanta Fire 16U
Ronald Hein - Lansing Capitals 18U
Josh Kirsch - Lansing Capitals 16U
Dylan Teed - Phoenix Firebirds 18U
Ryan Bonner - Phoenix Firebirds 16U
Jack Cleaver - San Jose Jr. Sharks 18U
Matthew Ebertin - San Jose Jr. Sharks 16U
Griffin Medina - Detroit Falcons 18U
Nicholas Granowicz - Detroit Falcons 16U
Michael Zenone - Cleveland Jr. Lumberjacks 18U
David Jerome - Cleveland Jr. Lumberjacks 16U
Mason Kreuger - Omaha AAA 18U
Van Barr - Omaha AAA 16U
Zander Sorensen - West Michigan Hounds 18U
Jack Sampson - West Michigan Hounds 16U
Zack Andrusiak - Pursuit of Excellence 18U
Noah Turanski - Pursuit of Excellence 16U
Andrew Dicks - New Jersey Jr. Titans 18U
Brandon Rozzi (Save) - New Jersey Jr. Titans 16U
Joey Sardina - Texas Tornado 18U
Thomas Wheeler - Texas Tornado 16U
Trevor Johnson - St. Louis Selects 18U
Austin Rueschhoff - St. Louis Selects 16U