NAPHL announces Franklin Peak Performers from Blaine Showcase
December 13, 2013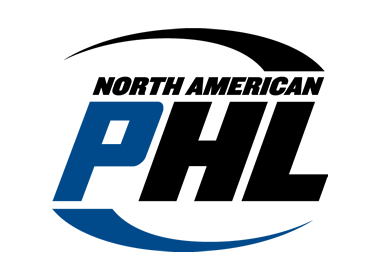 The North American Prospects Hockey League (NAPHL) announced its Franklin Virtual High School Peak Performers from the NAPHL Showcase held in Blaine. The players were selected based upon their performance at the fourth NAPHL event of the season, which was the NAPHL Showcase at the Schwan Super Rink in Blaine, Minnesota from December 6-9, 2013.
18U Franklin Peak Performer (Offense) – Adam Alavi, forward, Esmark Stars
Peak Performers typically go hand-in-hand with team success at an event and that can be said about Esmark Stars and 18U forward Adam Alavi. The native of McMurray, Pennsylvania, helped the Stars to a perfect 5-0 record at the event and has his team in 2nd place overall in the 18U Division with a 15-3-1 record. Alavi, who will turn 17 on December 18th, led all 18U scorers in Blaine with 12 points (2 goals, 10 assists) in five games played. Alavi (5'10/170) had multi-point games in four of his five outings. Esmark faced two tough opponents on Day 1 and Alavi rose to the challenge as he recorded four assists in a 7-1 win over San Jose and had a goal in a 4-2 win over Pursuit of Excellence. On Saturday, Alavi assisted twice in a 6-1 win over the Cleveland Jr. Lumberjacks. On Sunday, he picked up three assists in a 6-0 shutout of Phoenix and on Monday, Alavi had a goal and an assist in a 4-2 win over the Pikes Peak Miners. For the season, Alavi leads the Esmark 18U team in scoring with 24 points in 19 games played and he ranks 5th in NAPHL 18U scoring. Last season, Alavi had 25 points in 22 games with the Stars 16U squad and also led his team in playoff scoring as the club made it all the way to the 16U Championship game.
Esmark 18U head coach Dave Kosick says despite being a younger 18U player, Alavi has tremendous upside and potential. "Adam is a hard-working and focused player. What is very encouraging to us is that he has improved since the first day and now is seeing the benefit of his hard work pay off," said Kosick. "He is a solid two-way player, which is why I believe he will be successful at the next levels of hockey."
#2 Star: Devin Pierce, forward, Atlanta Fire
#3 Star: Cole Hepler, forward, Esmark Stars
18U Franklin Peak Performer (Defense) – Luke Pickar, goaltender, Anaheim Jr. Ducks
The Anaheim Jr. Ducks are in 1st place in the 18U Division and they don't have to look far as to why. Their goaltending has been one of the strong points and this past week it was 17-year-old Luke Pickar who stepped up and provided the team with some outstanding play. The native of Lynwood, Washington, helped to Ducks to three of their five wins at the event, as he allowed just two goals in the three contests. Pickar (6'1/185) started the event with a 17-save performance in a 2-1 win over their in-state rivals, the California Titans. A day later, Pickar stopped all 18 shots that came his way in a 5-0 shutout of Phoenix. It was Pickar's second shutout of the season in NAPHL action. Pickar's final start came on Monday as he made 17 saves in a 5-1 win over the Pursuit of Excellence. For the event in Blaine, Pickar went 3-0 with a .67 goals against average and a 96.2% save percentage. Pickar ranks first in wins in the NAPHL 18U Division with nine, ranks second in save percentage at 93.3% and ranks third in goals against average at 1.40.
"We couldn't be more happy for Luke because he has found his game and his comfort zone in a very short period of time," said Anaheim 18U head coach Larry Barron. "Luke is very passionate about the position. He does not take a shot off or a practice off. He is very popular with this teammates and is developing into a better goaltender each and every time he steps on the ice."
#2 Star: Kinan Badger, defenseman, Atlanta Fire
#3 Star: Jacob Gwillim, goaltender, Lansing Capitals
16U Franklin Peak Performer (Offense) – Ryan Walker, forward, New Jersey Jr. Titans
No doubt, the breakout player of the NAPHL event in Blaine was New Jersey 16U forward Ryan Walker. The 16-year-old from Spotswood, New Jersey had one of the better events in recent memory while in Blaine as the Jr. Titans went a perfect 5-0 to improve their NAPHL record to 9-1 this season. Walker (5'10/155) recorded an amazing 21 points in the five wins, which included 10 goals and 11 assists. He also took part in the NAPHL 16U All-Star Game. Walker began the event with a seven-point game in a 13-3 win over the Detroit Falcons. That was followed up the next morning by a six-point effort in an 11-0 win over Atlanta. Later that day, Walker had a goal and two assists as the Jr. Titans edged Lansing 4-3 in a shootout. On Sunday, Walker had a goal and two more assists in a 5-2 win over St. Louis. Despite all the points, Walker may have saved his best game for the last day as he recorded assists on both goals in regulation and then had a shootout goal in a 3-2 win over previously unbeaten Omaha. For the season, Walker leads the entire NAPHL in scoring with 34 points in just 10 games played.
"We had a great weekend as a team and Ryan was a big part of that. I think that Ryan along with several other teammates put themselves on the map this weekend, which would not have been possible of we weren't playing in a league like the NAPHL," said New Jersey 16U head coach George Haviland. "It is the perfect environment for players to get the opportunity to perform and if they do well, there is immediate attention and interest in the players from scouts. I think Ryan's performance was enhanced because of the quality of competition he did it against. He has exceptional vision and everything he touches is leading to offensive opportunities. He makes everyone better around him and that is a sign of his impact on our team."
#2 Star: Michael Gelatt, forward, New Jersey Jr. Titans
#3 Star: Jaren Yatsu, forward, Pikes Peak Miners
16U Franklin Peak Performer (Defense) – Brad Budman, defenseman, Anaheim Jr. Ducks
It was a successful event in Blaine for the Anaheim Jr. Ducks 16U team and defenseman Brad Budman. The 16-year-old from Foothill Ranch, California, stood out among all 16U defenseman at the event and helped the Ducks to a 4-1 record while in Blaine. Budman (5'11/165) totaled 11 points in the five games, which included five goals and six assists. In the two games on Friday, Budman recorded eight of his 11 points, which included a five-point effort in a 9-0 win over Cleveland and a three point game in a 9-3 win over Phoenix. On Saturday, Budman picked up an assist in a 4-1 win over a tough California Titans team. On Sunday, Budman picked up the game-winning goal, which he scored shorthanded, in the 3rd period in a 4-3 win over 1st place San Jose. On Monday, Budman extended is point streak with another goal in a close 6-5 loss against Pikes Peak. For the season, Budman leads all NAPHL 16U defensemen in scoring with 20 points in 15 games played, which includes a league-high 15 assists.
"Brad is a good guy with good character and that is very important to us. He has bought into the team concepts and is a very coachable player," said Jr. Ducks 16U head coach Joe Burcar. "He possesses some talent and gifts that are rare at this level. He sees the ice well, he plays in all situations and he is respected by his teammates."
#2 Star: Brandon Rozzi, goaltender, New Jersey Jr. Titans
#3 Star: Jonah Winnier, goaltender, Esmark Stars
The NAPHL is comprised of six regular-season events leading up to its Championship Tournament Series in which the top teams at each level compete for a league championship. The fifth NAPHL event of the 2013-14 season will take place from December 27-30 at Goggin Ice Arena in Oxford, Ohio. It will feature 16 NAPHL teams (eight 18U and eight 16U), each playing in five regular season games. This East Showcase is for the 16 NAPHL clubs who did not play in the NAPHL West Showcase in San Jose back in October.
About Franklin Virtual High School
Franklin Virtual High School is the exclusive educational services partner of the NAHL, NA3HL and NAPHL. FVHS is a trusted and fully accredited online high school designed to work around the student's needs and schedule. FVHS offers a 100% online classroom environment offering tutoring and live certified teaching staff and very low cost. To date, nearly 500,000 students have successfully used the FVHS curriculum. It is a school that is designed to let the student do things the way they want, when they want, and how they want. Visit Franklin online here.