Over The Boards reviews the NAPHL Showcase in Blaine
December 12, 2013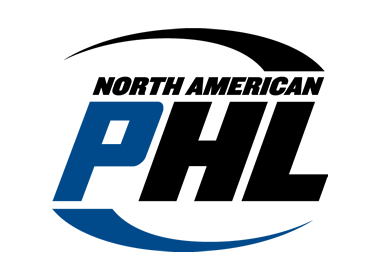 By Jasper Kozak-Miller, Over The Boards
Over The Boards spent the weekend up in Blaine for the NAPHL showcase, I came through Friday night and stayed until Sunday, where our other MN-based scout Gunnar joined for the afternoon U18 tilts and the inaugural all-star game. With 40 teams across the 'three' divisions here; U18 NAPHL, U16 NAPHL and a hosted Bantam Tournament series with eight teams, there was a ton to be gleaned and plenty of talent.
Background on the NAPHL
The North American Prospects Hockey League (NAPHL) is a sixteen-team circuit with a U16 and U18 division, owned and operated by the North American Hockey League (NAHL). The NAHL, the country's only Tier 2 Junior Hockey League, extends their staff to operate the NAPHL as well and they provide it with the same online coverage and in-league media (offensive/defensive player of the week awards and the like) that the NAHL and their other junior circuit, the NA3HL, receive as well. While those amenities are noteworthy and provide some exposure for skaters, the real advantage for skating in the NAPHL is the inherent exposure they receive from the NAHL's member clubs. The September NAHL Showcase in Blaine includes all NAPHL teams as well, and that exposure pays off: seventeen skaters from the NAPHL's two divisions have already tendered to NAHL clubs for next season.
This season, the NAPHL's model franchise seems to be the loaded Omaha U16 AAA program, who have not lost in regulation and boast one of the league's stars in Minnesota recruit Tarek Baker. The only team to take out Omaha yet is a deep New Jersey Jr. Titans group led up front by forwards Ryan Walker, Michael Gelatt, and Matt Kidney, though fellow U16 division representatives San Jose Jr. Sharks, Anaheim Jr. Ducks, Pikes Peak Miners, Esmark Stars, Lansing Capitals, St. Louis Selects and California Titans all boast some real depth and talent on their rosters, making for some great match-ups on the weekend. The U18 division, deep in it's own right, is not one I got an extensive look at and though the Anaheim Jr. Ducks and Omaha AAA U18 outfits both seemed like the strongest in the division, by no means did we get a long look at every team. With that, let's start with some top players in the U18 division and work down to some of the stand-outs from the Bantam Tournament series.
18U Prospects
The top prospect in the division, in our eyes, is 1997-born defenseman Zak Galambos (San Jose Jr. Sharks). He's a silky skater who looks effortless around the ice and loves to contribute on the offense. He's usually the third skater to enter the zone and has remarkable puck patience for a bigger, younger guy. Isn't afraid to fire it on net and had a lot of success in the final third here. He can get caught relying on his stick defensively, but his desire to defend was evident and he competes extremely hard in his own end. He was our #69 uncommitted prospect in October and raised his stock here in a major way.
West Michigan Hounds U18 forward Zander Sorenson is a catalyst for a ton of offense and seems to drive their play up the ice, coming down the wing with speed and getting off a lot of nice shots. He's slippery in the zone and times his cuts into offensive holes remarkably well.
Omaha U18 has a lot of talent, but forward Colton Fletcher, a 1997-born Alaskan who seems to have been called up from the U16s, was terrific this weekend. Quick, smart skater has a ton of skill and makes himself unignorable, almost always an open and lethal option on the transition. Two other Omaha forwards of note were assistant captains Ryan Cagnoni and Nathan Medeiros. Cagnoni, a 1995-born Colorado native that stands at just 5'8, is absurdly fast and skates a strong, 200-foot game that makes this Omaha team that much harder to play against. Cagnoni's effort on the back-check to turn the play north, and then subsequently creating chances with his elusive offensive ability and quick release could be seen all weekend long. Medeiros is a Montreal, Quebec native born in 1996 who quarterbacks the powerplay naturally and though he can over-handle the puck a bit, when he moves it on, his distributions are smooth, not telegraphed and often to a clever outlet. He created a ton of grade-A chances this weekend.
Lansing, like Omaha, had a number of prospects, but there was only so much time. 1997-born defenseman Justin Riffel caught my eye time and time again, he's a responsible, athletic defenseman from Freeland, MI who stands at just 5'9 but wins a ton of battles at the U18 level. He reads the play quickly on offense and gets pucks through, but his decisions as a whole could use some work and he seemed a little rough around the edges defensively. Teammate Austin Kuch likes to hound the puck carrier and at this level, it works – has some real pace to his game and a very sharp, active stick. The top prospect for the Capitals looks like 1997-born forward Ronald Hein. He's a strong, athletic center who reportedly has nearly the entire NAHL interested in obtaining his services for next season. Younger brother Ryan Hein, a 98 on the U16s, is a nice prospect to keep an eye on as well.
Anaheim Jr. Ducks have a stacked group with a number of really nice players. They're led up front by the league's leading scorer Elijah Barriga, who is an impact player at all times at this level. The well-built 5'11, 1996-born forward gets to the net and is really dangerous around the crease, Barriga skates hard and ups the tempo with his ability to process the game and be decisive on the puck. His game looks like it's going to translate really well to the junior ranks and beyond. Fellow 1996-born forward Riley Hummitsch pushes the pace as well, and while he isn't super hard on the puck, he seems a step faster than even Barriga. The two are a force to handle and make this Anaheim team tough to contain. Defensemen Evan Nyhus and Robert McClellan are both nice players as well. Nyhus is a quick, efficient defenseman with some confidence on the puck and can lead the rush. He's strong defensively and finished some great checks here as well. McClellan is a little smaller but a powerplay quarterback in the making, balanced and strong on his skates, he chooses his pinches smartly and drives offense toward the net from the blue line well. Connor Reed, Paul Boutoussov and Jake Fricks are all nice players on the Ducks as well.
Some other prospects around the U18s… Russian 1998-born defenseman Nikolai Knyzhov (Phoenix Firebirds), is still a little rough around the edges but clearly has a nice mind for the game and looked a lot better against his peers as the U16 All-Star game went on. Pikes Peak stopper Evan Smith is only a 1997 birthyear and already 6'6. He's still got a ways to go as a netminder, but he's one of the better goaltenders I've seen at that age and size combination. Tracks the puck well and plays huge for his size, seals post-to-post with his frame easily and though he could get caught down-and-out, the U18s had a lot of really small, skilled forwards who salivated at a chance to trip a young, big netminder up here. He squares up to the puck and isn't too 'loud' in the net with his movements. Teammate Ethan Solat (and brother Jeremy) scored some really slick, clutch goals here and though I didn't see as much as I'd like of the two brothers, they both seemed to make a lot happen.
Pursuit of Excellence has the top pro prospect in 1998 forward Tyler Benson. He takes over games here, but his team as a whole didn't get a lot going. His transition to the WHL next season (he was 1st overall this Spring) will be worth following. Teammate Brandon Duhaime (1997) is only 5'9 but really fun to watch. His confidence on the puck is special, a winger who has slick puck skills and is a fluid contributor offensively.
16U Prospects
The U16 division is pretty deep and we've ranked both our top 10 performers on the main site and top 60 prospects on OTB Elite (for subscribers), so I'll keep this relatively brief. This year had the first U16 All-Star game and it was a good one, despite being dominated by Orange helmets (Omaha), who pointed on all six goals for Team Black/Easton. Canadian forward Wade Allison had a "coming-out" party here of sorts, at least to the MN crowd that hadn't seen him previously as he didn't skate in the Blaine September showcase, but he's clearly one of Omaha's top prospects alongside captain Tarek Baker. Same goes for forward Van Barr and 6'4 defenseman Nick Heid, who make their presence felt in entirely different ways but do so in their own regard very well none-the-less. New Jersey Jr. Titans forwards Ryan Walker and Michael Gelatt were All-Star representatives as well and their body of work here was really impressive. They are both players I wouldn't be surprised to see excelling in the junior ranks before too long.
Two goaltenders really separated themselves from the pack here, San Jose Jr. Sharks stopper Jacob Acton, and Omaha's Cole Weaver – both 1998s and both All-Stars. Pikes Peak stopper David Fessenden, also a 1998, will be a name to track as well, he fought the puck a bit here when I saw him but has some unignorable upside.
There's a nice contingent of defenders here, too, in Anaheim Jr. Ducks 1997s Brad Budman (who leads the team in scoring), teammate Keelan Ulnick, as well as St. Louis Selects 1998 Evgeniy Shomin, who came over from the AAA Blues U14s this season and seems to have taken a noteworthy step in his development. San Jose Jr. Sharks defenseman Egan Wolford, who was named to the All-Star team on Sunday as a 1998, is a nice prospect as well. There's a lot of nice talent within the NAPHL's Californian contingent and if you have time to check out one of the circuit's remaining showcases, it's more than worth the trip.
14U Prospects
The U14 division was interesting – but actually pretty deep. Omaha brought a team of 2000s and 2001s, which are too young for us to pay much attention to, but the play of 2001 defenseman Coltan Wilkie deserves note here as he was an unignorable impact skater against older, talented competition and scored some really impressive goals on the back-end here. The NJ Jr. Titans U14 team had some nice prospects, ironically, they also had an impressive 2001 in young defenseman John Hallard, who also is playing up a few years, but forwards Deven Ralph and Ryan Lambert seem like the names to watch here. Bloomington Jefferson won the whole thing – no surprise, as they're a strong Bantam AA group to begin with, but Minnesota Hockey allows Bantams to be 1998s, and when you add that to the equation, the ice was tilted a little too far in their favor. Wes Wolfe, Bob Lescarbeau, and Noah Ganske had nice tournaments – while 2000-born skaters Princeton Oppong and Nathan Johannes really shined within their age group and are going to be names to remember over the coming years. Fellow Minnesota team Rosemount was also in attendance, and forward Zach Levandowski could be seen creating a ton of offense yet again – he was one of the stars at the Blue Ox tournament in November and will be one to watch.
Interestingly enough, and fun for us evaluating in the audience who are used to many of the same teams, the other entrants were Team Seattle, Nashville Jr. Predators, HC Dallas, and Rocky Mountain Rough Riders, who all had some players in their own regards. HC Dallas was especially strong, making it to the championship. They're led by skilled 1999 Will Stromp, who led the tournament offensively, while their d-corps is a pretty deep group worth tracking as well – this is a team worth getting out to see. Forward Jacob Gray is a big 1999 coming up from the A ranks this year to AAA and if he continues to work on his game he could be a force. Brandon Speights is a smaller, unselfish center who worked well with his teammates here and made Dallas a tough team to handle. Nashville had a number of players as well – both goaltenders had nice games, Price Wynn is 6'1 already, fundamentally sound, moves well and will be worth keeping an eye on, as he's raw in some regards – rebound control, for one. Kieran Ogle and Ian McCollum are both players worth watching as well out of Nashville.
Rocky Mountain forward Matt Radzihovsky is a really impressive offensive talent who is probably going to be the most memorable player out of this division, quick 1999 forward protects the puck extremely well and is just dynamic in the final two zones. He made a lot happen here and his game is going to translate really well. They had a group of defensemen that already have some (varying) size, athleticism and skill on the puck, namely Adam Millar, Frankie Torrez and Ethan Prout.
Last but not least, Team Seattle had names as well. Goaltender John Brockes is raw but still very young, he seems like more of a blocking style stopper but tracks the puck well and has nice reflexes. Calen Randall, Michael Thomas, and William Donald are all forwards who turned some heads when Team Seattle was able to get it going, while smaller defenseman Joey Farkas made a lot of really nice plays with the puck here.
All in all, as you can see, it was a productive tournament with a lot of talent. A ton of scouts could be seen shuffling around the rinks here, and a number of skaters helped to put themselves "on the map". Thanks has to go out to the NAHL staffers who ran the tournament professionally – everything went very smoothly and was centralized among the four main rinks, making seeing every game very convenient.