SB Nation reviews NAPHL Showcase
December 11, 2013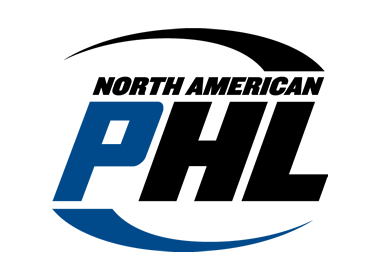 By Chris Wilks
The NAPHL held a league-wide showcase tournament at the National Sports Center in Blaine, Minnesota last weekend. As always, there was a lot of great hockey played, and the tournament was incredibly well-run. Also, you have to appreciate the effort and dedication of a bunch of kids that left sunny locales like Phoenix, Los Angeles, and Atlanta to come to a place where the temperature barely got above zero the entire weekend in hopes of chasing their dream.
Here's a recap of what I saw, and a few of the players that stood out to me. Before we get into this, keep in mind it's one man's opinion at a tournament with over 32 teams playing. It's impossible to have eyes on everything, and I'm sure there's a ton I missed. The good news is that I saw a pretty good number of scouts in the building throughout the weekend, so odds are, someone was always watching.
18U Division
Anaheim has pretty clearly established themselves as the class of the U18 division this year with a 17-2-0 record. Forward Elijah Barriga leads the league in scoring, and is dangerous every time he's on the ice. There's a lot to like about his game. He's a great passer. Anaheim plays him on the point on the power play and he distributes the puck really well. But he's also a really good skater. He's listed at 5-11 190 lbs., but I would guess he's a little taller and lankier than that, with more room to fill out physically. I don't think a USHL team holds his rights right now, but he'd be a great addition to any USHL team.
His linemate Zachary Wolivar gets overshadowed a little bit but I think he's got lots of upside too. He needs to fill out some more but he's a really fast winger that gets up and down the ice well. Riley Hummitsch is a big load that is pretty skilled with his stick, and defenseman Evan Nyhus is a rock on the blue line.
One of the best forwards in the league that I saw was Esmark's Adam Alavi. He plays with a low center of gravity and is hard to knock off the puck, and he has good speed and soft hands. He's a December '96 birhtdate, and looks like one of those kids that would draw a lot more attention if he was born two weeks later.
The other player off Esmark's U18 team I really liked was '98 defenseman Josef Kittelberger. He probably doesn't have a lot of high-end upside, but he's the type of player that looks like he could play in juniors next season. He keeps things really simple and just makes steady, solid plays with the puck every time it comes to him.
Pursuit of Excellence is one of the more interesting teams to watch, because they're a younger, but generally a little more high-skill group. In watching them play against Anaheim on Monday, there's a lot of individual talent, but they just never seemed to move the puck well enough to be effective. Leading the way for their team is Tyler Benson, who was the top pick in last year's WHL Draft and is one of the front-runners to go first overall in way-too-early 2016 NHL Draft projections. There's no doubt he's a phenomenal skater. I'm not sure I'm as sold on the rest of his game though. I don't really see an ability to make his teammates around him better, and while he plays with a little physical edge, he let his frustrations get the better of him when other players were able to line him up for a check. He's still young, of course, and I'd still rate him the best '98 I've seen so far(I haven't seen some of the top '98s in Ontario).
Also off POE, '98 D Ralph Jarratt is a player that looks like he's come a long ways since the September NAHL Showcase. He might have been POE's best defenseman here. I also liked '98 F Robbie Johnson. Big '97 Fs Connor Madsen and Levi Johnson have some nice upside as well.
The California Titans a bunch of their top players from last year's excellent U16 team, but are still pretty strong this year. They're led by Hunter Stanley, who is huge at 6'3" and shows some nice scoring touch. He'll likely make a really nice junior player somewhere next season.
I really liked the game of San Jose '97 D Zak Galambos at last year's tournament, and he looks to have taken another step forward this year. He's listed at 6-2, and still needs to fill out a little bit, but he's a very good two-way defenseman.
There's a couple other '98s playing at the U18 level on some of the weaker squads in the league. Russian D Nikolay Knyzhov played up with the Phoenix U18 team. The rest of his game still needs to develop quite a bit, but he moves his feet extremely well. With some experience, and some more upper body strength, he could develop into a really nice player. Knyzhov did play in the U16 All-Star game and looked a lot more comfortable against kids his own age. Goals have been tough to come by for the Detroit Falcons U18 team--they have 10 in 14 games--but '98 Nicholas Granowicz buried a pretty one on Monday afternoon.
Goalies are always extremely tough to pick out in these types of tournaments, but Texas Tornado goalie Alex Gross looked strong in the game I saw him play, and he's third overall in the league in save percentage.
16U Division
Omaha's U16 team are still the favorites out of this group, and they certainly have the most high-end talent. But the Jr. Lancers lost their first NAPHL game of the season on the weekend when New Jersey beat them in a shootout. The Titans only other NAPHL loss this year was a close loss to Omaha in the first game of the season, and it looks like those two will battle it out for supremacy in the league.
There's very little question that Minnesota recruit Tarek Baker off Omaha's team is the top player in the league. He was dominant in the U16 all-star game. His team scored six goals in the All-Star game and Baker had a hand in five of them, and was on the ice for the sixth. I think he's limited in how much USHL time he can have as an affiliate, but he would probably be ready to play there full-time. Also on Omaha's top line, Van Barr was a kid that I thought got passed over in last year's USHL Future's Draft, and he's developed into a really nice offensive threat. Manitoba '97 F Wade Allison played a great game on Sunday. He's developed a lot over the past couple of months, and should develop into a really nice power forward.
New Jersey, meanwhile, is just a solid hockey team top-to-bottom. They don't have many prospects with super high-end potential, but have a lot of good, smart players that should advance to higher levels. Ryan Walker leads the U16 division in scoring, and Matthew Kidney is a big scorer, but they really get production from their entire line-up, which makes them such a difficult team to play against.
San Jose has a pretty strong team again this year. '98 F Evan Pace and '98 D Egan Wolford are both strong, solid skaters that should be on the radar as potential USHL Future's picks this spring.
Lansing's only NAPHL loss came to Omaha on Sunday. The Caps are led by tiny forward Josh Kirsch who is a slick, natural scorer. '98 F Adam Goodsir is solid overall player, and scored on a beautiful snipe in the All-Star game. '98 F Ryan Hein is a big kid that throws his weight around well.
Esmark's U16 team doesn't have a great record, but they've got some real talent, especially on defense. Carter Ekberg might be the best defenseman in the league. Kenneth Dee and Anquan Smith are also really good defensemen. '98 F Alec Bosnic is a really good skater.
14U Division
This group was all '99 birthdates and younger. If it seems kind of insane to be doing any serious scouting if kids that young, you're probably right. There's not too much to be gained from watching at that young of an age. But all of the kids from west of Wisconsin are eligible for this spring's upcoming WHL bantam draft, so there were a number of WHL teams here to scout. I'll be brief here and just mention a couple players that stood out to me.
Bloomington Jefferson(MN)'s Bantam AA--AA is Minnesota's highest classification for winter hockey--team ended up winning the tournament over Hockey Club Dallas in the final. Jefferson was a really well-coached team with extremely sound positioning. Big forward Noah Ganske had a couple goals for Jefferson in the final. Forward Robert Lescarbeau also had a strong tournament for the Jaguars. The top individual player at the tournament was probably Dallas forward Jack Stromp. He was a crafty smaller forward that was always around the puck and making plays.
Nashville had a couple really, really good skaters in Kieran Ogle and Tommy Donnelly. I really liked defensemen Ethan Prout and Adam Millar off Rocky Mountain's team. Omaha's team appeared to be all '00 birthdates or younger. They did have some familiar names like Wilkie and Evers on their roster though. New Jersey had three girls on their roster, and they all held their own, which seems pretty impressive at the bantam level, where you're starting to get some bigger, more physically developed kids.