NAPHL event in Blaine moves to final day
December 9, 2013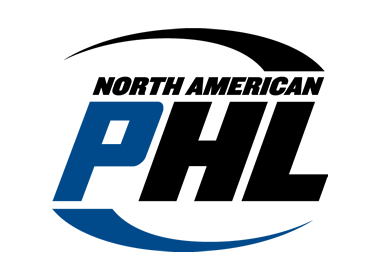 The 2013-14 North American Prospects Hockey League (NAPHL) regular season continues on Monday with the final day of competition. It its fourth event of the year taking place from December 6-9 at the Schwan Super Rink in Blaine, Minnesota.
All games at the Blaine event will be broadcast live over the Internet through FASTHockey. To watch live, click here.
Click here for the updated scoreboard and stats
Here is a look at all of the Day 3 action at the NAPHL Showcase in Blaine:
18U Division
The first game of the day turned out to be one of the best as the Anaheim Jr. Ducks stayed in 1st place with a 3-2 shootout win over Pikes Peak. Zachary Wolivar had a regulation and shootout goal for Anaheim, while Pikes Peak's Ethan Solat scored both goals. Hunter Stanley scored twice as California defeated their in-state rival San Jose Jr. Sharks, 4-1. Joseph McLeod made 24 saves as the Pursuit of Excellence edged out the Cleveland Jr. Lumberjacks, 2-1. Tanner Gilliland had a hat-trick and Brian Baker had an 18-save shutout as Esmark blanked Phoenix, 6-0. Atlanta goalie Eric Norris stopped all 29 shots that came his way as the Fire shutout the Texas Tornado, 4-0. Evan Cline stopped all 15 shots that came his way and Keegan Weckesser had a three-point game as Lansing shutout Detroit, 3-0. Nathan Medeiros had a goal and three assists to lead Omaha AAA to a 5-1 win over the St. Louis Selects. In the final game of the day, Andrew Dicks and Adam Friedman both scored twice to lead the New Jersey Jr. Titans to a 6-2 win over the West Michigan Hounds.
16U Division
In the first game of the day Jordan Timmons, Nikita Slivchenko and Luke Edgerton each had four points as Esmark defeated Cleveland, 11-0. Pursuit of Excellence scored three, 3rd period goals and got a multi-point game from Stefan Lehto-Borich to edge out the California Titans, 4-3. Tanner Osterkamp had a goal and an assist to lead the Anaheim Jr. Ducks to a 4-3 win over in-state rival San Jose. Pikes Peak defeated Phoenix 9-1 thanks to a hat-trick from Travis Work. Van Barr scored twice as Omaha blanked Lansing, 5-0. Wade Allison had a goal and three assists for Omaha. Reed Robinson had a hat-trick and an assist to lead the Texas Tornado to a 7-0 shutout of the Detroit Falcons. Guy Piccolo made 25 saves to lead the Atlanta Fire to a 3-2 win over the West Michigan Hounds. In the final game, Matthew Kidney scored twice and Michael Gelatt had a four-point game as New Jersey defeated St. Louis, 5-2.
14U BTS Division
In the championship game matching HC Dallas and Bloomington Jefferson Noah Ganske had a hat-trick including the game-winning goal with less than five minute to go as Bloomington Jefferson defeated HC Dallas 4-2 to win the BTS Championship of the Blaine Showcase event. Brandon Speights and Avery Smith scored for HC Dallas. Robert Lescarbeau had three assists for Bloomington Jefferson. In the 3rd place game, Adam Miller scored a late 3rd period goal to lead the Rocky Mountain Roughriders to a 2-1 win over the Nashville Jr. Predators. In the 5th place game, Clark Kerner, Coltan Wilkie, Logan Will and Jacob Felker scored as Omaha beat the Rosemount Irish, 5-1. In the 7th place game, Brianna Haviland and Brian Anderson scored to give New Jersey a 2-1 win over Team Seattle.