16U All-Star game a great success
December 9, 2013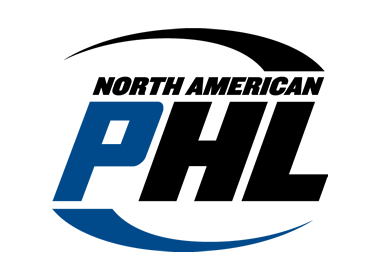 NAPHL 16U All-Star Game
Team Easton 6 vs. Team OT Sports 3 – The inaugural 16U All-Star Game was met with a great reception on Sunday night at the Schwan Super Rink. Scouts, players and fans packed the arena to catch a glimpse at what was to be a very entertaining and high scoring game.
After each of the 40 players were introduced, the action started right away. Team OT sports got on the board just over five minutes into the game as Pursuit of Excellence defenseman Noah Turanski blasted a shot from the point that beat Team Easton goalie Cole Weaver over the shoulder after he was screened in front. Team Easton responded with a pair of goals from University of Minnesota recruit and Omaha forward Tarek Baker, who scored twice in a four minute span to put Team Easton ahead 2-1 after one period.
Team OT sports responded on an unassisted goal from Lansing forward Adam Goodsir to tie the game at 2-2. At the halfway point, the goalies for both clubs were swapped out. Team OT Sports and Lansing goalie Max Quertermus left making an impressive 26 saves on 28 shots. Weaver departed making 15 saves on 17 shots. Right after the switch, Omaha's Van Barr gave Team Easton a 3-2 lead on a nice set-up by teammate Nick Heid.
In the 3rd period, Team Easton jumped out to a 4-2 lead as Omaha defenseman Nick Heid, who had three points on the night and was named the game's #2 star, scored a goal that slipped past San Jose netminder Jacob Acton. Team OT Sports didn't give up as they took advantage of a power play that saw Anaheim's Zachary Kiser tuck home a back door goal after some nice effort behind the net by California's Cody Key and Lansing's Josh Kirsch. With the game in the balance the remainder of the way, New Jersey's Ryan Walker put the game out of reach with less than three minutes to go as Heid and Baker would assist on Walker's goal to make it 5-3. Baker would add a hat-trick as he scored on a virtual empty-net as Team OT Sports was trying to get Acton out of the net for an extra-attacker with less than a minute remaining. Acton finished with seven saves on 11 shots, while Team Easton goalie Christophe Jobin from the Texas Tornado got the win, stopping six of seven shots.
Baker, who finished with three goals and two assists, was named the game's #1 star. Teammate Nick Heid was named the #2 star for his one goal, two assist effort and Quertermus was named the games #3 star for his solid goaltending in the first half of the game that kept Team OT sports even at the break. Team Easton coaches were David Wilkie from Omaha and George Haviland from New Jersey. Team OT Sports coaches were Brian Sherry from Lansing and Todd Collins from Phoenix.