NAPHL event resumes in Blaine with Day 2
December 7, 2013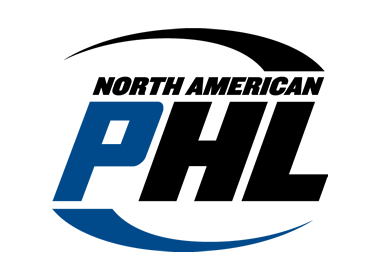 The 2013-14 North American Prospects Hockey League (NAPHL) regular season continues on Saturday with Day 2. It its fourth event of the year taking place from December 6-9 at the Schwan Super Rink in Blaine, Minnesota.
All games at the Blaine event will be broadcast live over the Internet through FASTHockey. To watch live, click here.
Click here for the updated scoreboard and stats
Important and helpful links for the event: Tickets, Hotels, Rental Cars and Vans
Each NAPHL team played at least once on Day 1, and the 18U teams all played twice. The event saw more than three dozen junior, college and NHL scouts check in on the first day.
Here is a look at the Day 1 results and story lines:
18U Division
Four teams went 2-0 on Day 1, including Anaheim, Esmark, Lansing and West Michigan. Anaheim moved their division-leading record to 14-2-0 with a 2-1 win over California and a 3-2 win over Cleveland. Esmark continued their hot defensive play with two wins on Friday, a 7-1 triumph over San Jose and a 4-2 win of Pursuit of Excellence. Lansing is off to a 9-2 start thanks to two 4-1 wins over New Jersey and Atlanta. West Michigan picked up a pair of big wins as they came from behind to defeat Omaha 3-2 in a shootout and then edge St. Louis in a night contest, 4-3. Omaha went 1-0-1 on the day with a shootout loss to West Michigan and a 3-2 win over the Texas Tornado.
Seven teams went 1-1 on Day 1. That included California, who lost to Anaheim but, but shutout Phoenix 8-0. Phoenix did pick up a win earlier in the day as they edged out the Cleveland Jr. Lumberjacks, 3-2. Pursuit of Excellence went 1-1 thanks to a 2-1 win over Pikes Peak in the morning. San Jose lost to Esmark in the morning, but then defeated Pikes Peak in a shootout in the afternoon, 4-3. Atlanta picked up a big 8-1 win in the morning over Detroit before losing in the afternoon to Lansing. After losing in the morning, Detroit pick up their first win of the season in the afternoon as they beat New Jersey, 3-2 in a shootout. Texas picked up their win in the morning game, a 5-2 win over St. Louis.
Pikes Peak and New Jersey both picked up a point on Day 1 with a regulation and a shootout loss. Cleveland and St. Louis were both 0-2 on Day 1.
16U Division
Four teams played two games on Day 1, while the rest of the 12 clubs each played one game apiece. San Jose picked up two big wins to stay in 1st place in the 16U Division with an 11-1-0 record as they edged out Esmark, 3-2 and beat Pikes Peak 4-2. Anaheim also went 2-0 on Day 2 outscoring their opponents 18-3 in the two wins.
Other winners on Day 1 in the 16U Division included Lansing, who beat Atlanta 14-0. St. Louis beat Texas 3-2 in a shootout. Omaha beat West Michigan 14-1. California beat Phoenix 11-4. New Jersey defeated Detroit 13-3 and Pursuit of Excellence edged out Pikes Peak 6-5 in a shootout.
14U Division
In the 14U BTS Division, four teams picked up wins on Day 1. Omaha scored in the final moments of regulation and then won in a shootout to edge New Jersey, 3-2. Bloomington Jefferson got 17 saves from goalie Karl Huther in a 2-0 shutout of the Nashville Jr. Predators. The Rosemount Irish scored three 3rd period goals to break a 3-3 tie to defeat Team Seattle by a score of 6-3. Finally, HC Dallas got two goals from Will Stromp and 13 saves from Bryce Murphy in a 4-0 shutout of the Rocky Mountain Roughriders.