Fourth event of the NAPHL season is underway
December 6, 2013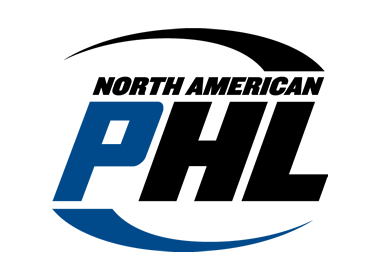 The 2013-14 North American Prospects Hockey League (NAPHL) regular season is underway, with its fourth event of the year taking place from December 6-9 at the Schwan Super Rink in Blaine, Minnesota.
All games at the Blaine event will be broadcast live over the Internet through FASTHockey. To watch live, click here.
Important and helpful links for the event: Tickets, Hotels, Rental Cars and Vans
Click here for an NAPHL event preview written by Chris Dilks at SB Nation
The event will be held at the Schwan Super Rink in Blaine, MN, which is also host to the NAHL Showcase in September. The Schwan Super Rink is the largest ice arena of its kind in the world. The state-of-the-art facility, a $21 million project totaling over 300,000 square feet, features eight sheets of ice under one roof. With all its varied amenities and services, the Schwan Super Rink is absolutely unique in the world of ice sport facilities.
The NAHL in cooperation with the NAPHL is pleased to announce that all teams and players will take part in an exclusive recruiting seminar that will be run and moderated by NAHL Commissioner Mark Frankenfeld. The recruiting seminars will take place on Sunday, December 8th in the Gold Room of the National Sports Center (building next to the Super Rink) and is mandatory for all NAPHL players. There will be four sessions for the players and a final session for any of the parents who would like to attend. The recruiting seminars will go into detail and educate everyone on the systems in place for getting recruiting to play at the next levels of hockey, including high-level junior leagues like the NAHL.
The seminars will do into detail about the avenues that are currently in place and how a player can get recruited and market themselves. Some of the topics discussed will be the exclusive tendering system the NAHL has in place, the NAHL draft and how it works, NAHL tryout camps and the basic steps of how to get from the NAPHL to the next level.
Click here for a seminar schedule and listing of times
Following the seminars, the NAPHL event also will continue with the debut of the NAPHL 16U All-Star Game, which is scheduled for Sunday, December 8th at 6pm at the Schwan Super Rink. 40 of some of the top 16U players in the NAPHL this season will take to the ice, with all 16 NAPHL 16U teams having representation.
NAHL Game: On Friday, December 6th all NAPHL teams are invited to attend the NAHL game in Richfield, Minnesota (suburb of Minneapolis) between the Minnesota Magicians and the Coulee Region Chill. The game is at 7:30pm and is FREE for all NAPHL players and coaches. Click here for more information.