Pittsburgh Viper Stars to Become Esmark Stars
July 30, 2013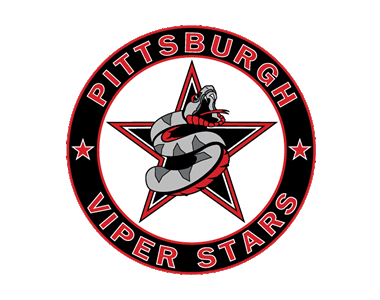 The Pittsburgh Viper Stars AAA Tier I amateur hockey club of the North American Prospects Hockey League (NAPHL), has announced it has reached agreement with Pittsburgh-based Esmark, Inc., to serve as primary sponsor for the club's Tier I AAA amateur hockey teams for the next five years.
"We are honored to be associated with a partner of Esmark's stature," said Viper Stars founder Dave Kosick. "We have enjoyed a close working atmosphere with Esmark for the past few years and look forward to an even stronger relationship for many years to come."
Esmark is a diversified, privately-held family company with a portfolio of industrial companies with strong roots in the steel industry. Over the years, Esmark has diversified its interests and operations into a number of businesses engaged in the industrial and commodity sectors.
Since its reemergence on the public scene, Esmark has invested both considerable time and resources with a number of community, philanthropic and youth development initiatives.
"We are delighted to enhance our relationship with the Viper Stars program. Not only have they provided ice hockey playing opportunities to many of the top young players from the western Pennsylvania region for the past 30 years, they have mentored these young men and helped them with the transition into adulthood," said Esmark CEO James Bouchard.
"As a family-owned and managed enterprise, Esmark has been an active and committed member of the communities in which it operates," said Esmark president Greg Pilewicz. "We believe strongly in supporting selective partners who share the same philosophical goals of youth development through education, recreation, and human services as well as provide families with access to critical programs and humanitarian services."
As part of the agreement, the Viper Stars, who are members of the North American Prospects Hockey League (NAPHL), will now play under a new name, Esmark Stars, with a new logo.
The Viper Stars AAA program has offered many of the region's top amateur ice hockey players an opportunity to showcase their skills on a national and international level over the past 29 years under the names Pittsburgh Stars, Steel City Stars and most recently Pittsburgh Viper Stars. Drawing players primarily from western Pennsylvania, northern West Virginia and eastern Ohio, the newly named Esmark Stars program is an elite travel level program designed to showcase players for junior and collegiate opportunities.
The Esmark Stars, proud members of the North American Prospects Hockey League (NAPHL) and USA Hockey, offer western Pennsylvania and the tri-state area the only Tier I AAA full?season travel ice hockey program that encourages participation on both the travel and interscholastic levels.