Grasso hopes NAPHL experience leads to success in juniors, NCAA
January 11, 2013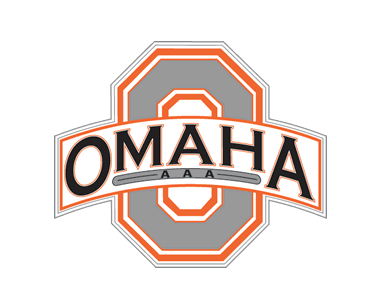 Omaha 16U forward Patrick Grasso has had quite the first four months playing in the North American Prospects Hockey League (NAPHL). The 16-year-old from Des Moines, Iowa, started the year by announcing his commitment to play NCAA Division I hockey for the University or New Hampshire. That commitment came back in September, back during the time that Grasso was making his NAPHL debut with the Omaha 16U team at the NAHL Showcase in Blaine, MN. It began a whirlwind of a four month stretch that saw Grasso not only earn a Division I scholarship, but also play junior hockey in front of his hometown fans and then lead his Omaha 16U team to an undefeated record so far this season as the team's leading scorer.
Scouts really started to notice Grasso (5'6/130) at the USA Hockey Select 16 Player Development Camp, where he was considered one of the top forwards at the event. He then had a great showing at the Des Moines Buccaneers camp, but decided that Omaha and the NAPHL was the best fit for him this season in terms of development. Grasso said that after the decision was made to play in the NAPHL, he and head coach David Wilkie came up with a game plan. "From Day 1, I wanted to really work on the little things it is going to take to have success at the next levels of hockey," said Grasso. "I knew I had to become a better two-way hockey player and not just focus on offense all the time. You can't be one dimensional."
Omaha 16U head coach David Wilkie said that Grasso is a special talent. "I think could have easily played juniors this season, but I think he made the right decision to play for us, focus on development and then go from there. He is so creative with the puck and really puts himself in great position to make things happen for him and his teammates. He is one of the big keys to our power play and when he is playing well, we have a good chance to win."
Grasso's commitment to New Hampshire came right as Omaha was making their season debut at the NAHL Showcase in Blaine. Grasso said the experience of playing in front of so many scouts was surreal. "I think the events have been great thus far and events like the NAHL Showcase are unreal. To look up in the stands and see all the scouts out there with their notebooks open was very cool. It is also good to play different teams and have a variety of competition."
Grasso made the decision early to attend New Hampshire in either 2015 or 2016 for a variety of reasons. After considering other schools such as Harvard, Yale and Princeton all in the Ivy League, Grasso said that something felt right about New Hampshire. "I like the school and everything about it, from the hockey program to the academics, gave me a really good feeling. My family and I felt like the sooner I could commit to college the more I could focus on becoming a better hockey player and helping my team try to win a National Championship this year."
Grasso has played in all 17 NAPHL games that Omaha has played this season and heading into the final NAPHL regular season event of the 2012-13 season in January in Troy, Michigan, they are the only 18U or 16U team remaining with a perfect record. It has been a decision that Grasso has been very happy with. "I love the coaching staff, my teammates, and I think when everyone is healthy we are a very good team. If we can keep playing well and stay healthy, we are a tough team to beat and hopefully will have success in the NAPHL and USA Hockey playoffs."
In between leading Omaha in scoring this year with 30 points (13 goals, 17 assists) in the 17 games, Grasso spent time in October and November getting junior experience by playing with the Des Moines Bucs. Grasso said that he was most excited about playing in front of a lot of people he knew growing up and in the same place that he played youth hockey. "I was there to gain experience and see where I stood. I thought it went well and by the end of the 10 games I played, I really felt comfortable." Since his time playing in juniors, it is no surprise that Grasso returned to the NAPHL and put together a nine-game point streak, which he will take to Troy as Omaha puts their undefeated record on the line.