PHL grads Wilkie and Wesley make final USA-17 roster
August 17, 2012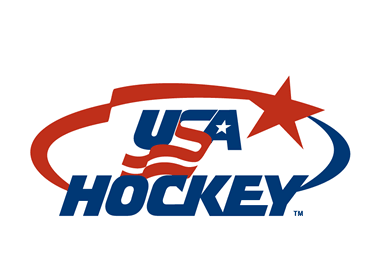 USA Hockey's National Team Development Program, which enters its 16th year on ice in 2012-13, today announced the roster and schedule for its U.S. National Under-17 Team. The squad, comprised of some of the top American-born players in the 1996 birth year, will compete against teams from the United States Hockey League in addition to taking part in three international competitions during the course of the season.
NAPHL graduates Chris Wilike (Omaha 16U) and Josh Wesley (Carolina 16U) are two of the members of the final roster.
The 22-player roster features eight defensemen, including Louis Belpedio (Skokie, Ill.), Nathan Billitier (Spencerport, N.Y.), Ryan Bliss (Bedford, N.H.), Ryan Collins (Bloomington, Minn.), Brandon Fortunato (North Hills, N.Y.), Jack Glover (Golden Valley, Minn.), Johnathan MacLeod (Dracut, Mass.) and Joshua Wesley (Raleigh, N.C.).
The 12 forwards include Anders Bjork (Mequon, Wis.), Jack Eichel (North Chelmsford, Mass.), Jared Fiegl (Parker, Colo.), Ryan Hitchcock (Manhasset, N.Y.), Dylan Larkin (Waterford, Mich.), Ryan MacInnis (St. Louis, Mo.), Sonny Milano (Massapequa, N.Y.), Dylan Pavelek (Marysville, Mich.), Nolan Stevens (Manhattan Beach, Calif.), Alex Tuch (Baldwinsville, N.Y.), Joe Wegwerth (Brewster, N.Y.) and Chris Wilkie (Omaha, Neb.).
Backstopping Team USA will be Edwin Minney (Wind Gap, Pa.) and Blake Weyrick (Ojai, Calif.).
To view the complete roster, click here.
Danton Cole is in his third season at the NTDP and will serve as the head coach of the U.S. National Under-17 Team for the 2012-13 season, while John Gruden, who worked with the U.S. National Under-18 Team last season, will serve as assistant coach. Trent Palm will serve as intern assistant coach for the Under-17 Team.
The U.S. National Under-17 Team kicks off the 2012-13 campaign at home with a USHL exhibition contest Sept. 16 against the Youngstown Phantoms. It will begin its 38-game USHL regular-season schedule Sept. 28 at the Ann Arbor Ice Cube against the Des Moines Buccaneers.
The U.S. will compete internationally at the 2012 Four Nations Tournament Nov. 6-11 in Monthey, Switzerland; at the 2013 World Under-17 Hockey Challenge in Drummondville and Victoriaville, Quebec, from Dec. 29, 2012-Jan. 4, 2013; and at the 2013 Five Nations Tournament Feb. 5-10 in Jarvenpaa, Finland.
For Team USA's complete schedule, click here.
NOTES: The 22 players on the U.S. roster represent 13 different states. New York leads the way with six natives on the roster, while California, Massachusetts, Michigan and Minnesota boast two each … MacInnis represents the first Missouri native at the NTDP, while Wesley is the first from North Carolina and Wilkie is the first from Nebraska ... A total of 14 members of Team USA have already verbally committed to NCAA Division I schools.