Tisdale signs NAHL tender with Jamestown
February 27, 2012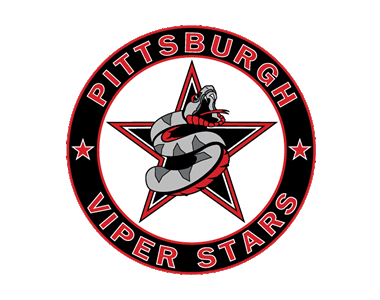 Elliot Tisdale, a senior at Mars Area High School, has signed a tender sheet with the Junior A Jamestown Ironmen (Jamestown, NY) of the North American Hockey League (NAHL) for the 2012-2013 season.
A member of the 2011-2012 Pittsburgh Viper Stars 18U AAA Tier I hockey club, Tisdale a 5'11", 185 lbs., center, helped lead the Viper Stars to the 2011-2012 regular season championship (19-2-0-1) of the 18U AAA Division of the North American Prospects Hockey League (PHL) and finished tied for 14 leading scorer in the PHL league play with 22 points (9 goals and 13 assists), in 22 league games.
In post-season NAPHL action, Tisdale scored 2 points (one goal and one assist) in helping guide the Viper Stars to the NAPHL's Playoffs Championship Game, where the Viper Stars were upended by the California Jr. Titans 18U AAA, 4-2.
(The Viper Stars reached the NAPHL Championship game undefeated, with round-robin playoff wins over Orange County (CA) 18U AAA (5-1), Wenatchee (WA) Wild (6-1), Lansing (MI) Capitals (5-3), and an exciting overtime shootout win over the Detroit Falcons (4-3).)
Tisdale, a Valenica, PA, resident, will have an opportunity to skate next season for Jamestown head coach Dan Daikawa. The Ironmen, in their first year in Jamestown after relocating from Detroit, are currently in fifth place in the NAHL's North Division.
Tisdale joins five other Viper Stars 18U teammates to date in signing tenders with NAHL clubs for the 2012-2013 season. These include, Bobby Tritschler Jamestown Ironmen (post grad, Lower Burrell); Austin Heakins, (junior, Mars Area High School) Port Huron Fighting Falcons, Jake Hetz, (junior, Shaler Area High School) Fairbanks Ice Dogs; Heinz Koster, (senior, KittanningArea High School) Aberdeen Wings; and Jake Pilewicz, (junior, Quaker Valley High School) Minot Minotauros.
Skating in his third season with the 18U Viper Stars, Tisdale has scored 46 points (19 goals and 27 assists) in 66 games played to date this season, helping the 18U AAA Viper Stars to an overall record of 47-18-3-1. During the 2010-2011 season, Tisdale tallied 45 points (19 goals and 26 assists) in 47 games and during the 2009-2010 season 36 points (19 goals and 17 assists) in 67 games.