NAPHL has another strong showing in USHL Draft
May 30, 2023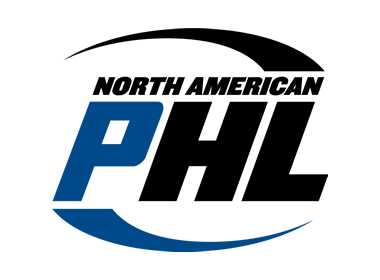 The North American Prospects Hockey League (NAPHL) advancement and recognition to the United States Hockey League was again on display during the 2023 USHL Drafts. 23 current or former players who played in the NAPHL were selected in Phase I and II of the 2023 USHL Draft, which was held in early May.
Phase I of the USHL Draft consists of 10 rounds for the "Futures" age players, which are all 2007 birth year players only. This phase of the draft gives teams a chance to draft these younger players who may not necessarily be ready for the league that following season. This gives the players that have been drafted an opportunity to grow and develop while their respective USHL team still owns their rights as a player.
Phase II of the Draft is open to players of all ages eligible to play junior hockey and are not currently protected by another USHL team. Teams will fill their roster to a total of 45 players on this date; this includes players that were previously on a team's Affiliate List. The total number of players that a team will draft will vary depending on the number of Affiliate players a team may have.
The NAPHL has enjoyed a record-breaking amount of advancement, which is highlighted by a large amount of advancement of players to the North American Hockey League (NAHL). No other USA Hockey Midget Tier I league has had more players play in the NAHL over the course of the last three seasons than the NAPHL, which included over 100+ NAPHL alumni playing in the NAHL during the 2022-23 season.
That advancement success also extends to the USHL. The last four seasons has seen over 100+ NAPHL players selected in the USHL Drafts and over 40+ NAPHL alumni played in the USHL during the 2022-23 season.
USHL Phase I Draft Selections
Edison Engle, Des Moines Buccaneers (Chicago Reapers, 2021-22)
Harper Frey, Madison Capitols (Madison Capitols, 2020-23)
Mason Minsky, Sioux City Musketeers (Chicago Reapers, 2021-22)
Owen Boucher, Youngstown Phantoms (Biggby Coffee, 2021-22)
USHL Phase II Draft Selections
Gabe Kenne, Omaha Lancers (Omaha Mastery, 2019-20/2022-23)
Adam Pietila, Youngstown Phantoms (MHA Fall League, 2018-23)
Colin Ralph, Dubuque Fighting Saints (CarShield AAA, 2021-22)
Beau Janzig, Sioux Falls Stampede (Minnesota Wilderness Fall League, 2020-21)
Isaiah Norlin, Sioux Falls Stampede (Minnesota Magicians Fall League, 2019-20)
Tate Pritchard, Waterloo Blackhawks (Austin Bruins Fall League, 2022-23)
Dimitry Kebreau, Youngstown Phantoms (Team Maryland, 2020-21)
Caleb Elfering, Green Bay Gamblers (Northstar Knights, 2019-22)
Jayden Venney, Omaha Lancers (Austin Bruins Fall League, 2020-21)
Philippe Lalonde, Cedar Rapids RoughRiders (Shattuck St. Mary's, 2021-22)
Kade Peterson, Fargo Force (Northstar Knights, 2019-21)
Charlie Emme, Tri-City Storm (Chicago Reapers, 2021-22)
Riley Fast, Youngstown Phantoms (Biggby Coffee, 2020-23)
Kyle Sorensen, Omaha Lancers (Omaha Mastery, 2022-23)
Owen Benoit, Sioux Falls Stampede (Maine Nordiques Academy, 2021-22)
Grady Deering, Waterloo Blackhawks (Des Moines Buccaneers AAA, 2020-22)
Tommy Cronin, Waterloo Blackhawks (Chippewa Steel Fall League, 2020-21)
Brayden Berg, Sioux City Musketeers (Northstar Knights, 2020-22)
Cole Christian, Sioux Falls Stampede (Minnesota Wilderness Fall League, 2020-21)