NAPHL announces 2021-22 18U SHOW All-Stars
June 21, 2022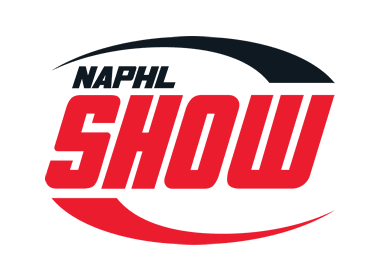 The North American Prospects Hockey League (NAPHL) has announced All-NAPHL 18U Teams for the Showcase (SHOW) League, which include the CSDHL and National Divisions, as well as its Honor Roll for the 2021-22 season. Consideration and selection was based on player performance in all NAPHL games throughout the entire 2021-22 season.
All-18U Showcase 1st Team – CSDHL Division
Forward: Daniel Armstrong, Chicago Jets
Forward: Jason Seaholm, West Dundee Leafs
Forward: Connor Westbrock, Affton Americans
Defense: Bennett Dufault, Highland Park Falcons
Defense: Blake Kumor, West Dundee Leafs
Goalie: Dylan Posch, West Dundee Leafs
All-18U Showcase 1st Team – National Division
Forward: Noble Cook, Texas Tigers
Forward: Alex Erlain, PHA Icemen
Forward: Matvey Ivanov, Tri Valley Bulls
Defense: Evan Golato, Philadelphia Little Flyers AA
Defense: Benjamin Powell, Cherry Creek Hockey Academy
Goalie: Cole Fennema, Texas Tigers
18U Showcase League Coach of the Year: Mike Holmes, Tri Valley Bulls
18U Academic Honor Roll
To qualify for the NAPHL Honor Roll, student-athletes must have achieved certain academic standards during the 2021-22 school year and must have been nominated by a coach or member team.
Cherry Creek: Jacob Bonansinga, Luke Brennan, Kai Gruenther, Mark Hambrick, Walker McEntire, Ryan O'Neil, Ayden Schmidt, Peyton Wade, Brenden Wolff
Chicago Jets: Daniel Armstrong, Brandon Baby, Andrew Bencik, George Keele, Joseph Putrim, Kavan Shah-Hempel, Noah Rich, Brit Rothstein, Winston Simon, Ryan Spreyne, Michael Ulleweit, Kasper Zabawa
Clearwater Ice Storm: Garrett Bagnall, Athan Bonavita, Marcus Bornowski, Kevin Dionne, William Fliss, Connor Knickrehm, Jacob Lloren.
Columbus Thunderbirds: Aiden Cox, Noah Geggie, Cameron Klein, Tyler Mason, Jake McCarthy, Brecken Parsons, Jacob Payne, Justin Pirrone
El Paso Rhinos: Irving Benoit, Carol Lenig, Camila Rohde
Littleton Hawks: Caiden Boucher, Tyler Branish, Cedric Choi, Owen Dickinson, Sam Pfieffer, Holden Spence
Montana Big Sky Stars: Colter Barnett, Logan Boyer, Steel Geddes, Zane McCallum, Darby McCarthy, Cole Moser, Stephen Preputin, Jacob Steadman, Rye Vincent, Austin Volz, Westin Weisenburger
Monument Hockey Academy: Alexander Berquist, Jeth Fogg, Liam Joyce, Thomas Melathin, Sean Valdez, Jack Wallace
Naperville Sabres: Ryan Callahan, Max Campagnolo, Carter Cline, Anthony Heidkamp, Dylan Skodol, Joey Vish, Dylan Westphal
Texas Jr. Brahmas: Jacob Arnold, Chase Forry, Ben Ornelas-Fries, Brenden Teczar, Porter Wolk
Texas Tigers: Hunter Brown, Cameron Constantino, Noble Cook, Jackson Graff, Brendan Hill, Andrew Houser, Ashton Poage, Charlie Roberts, Carson Spear, Colson Zak
Tri State Spartans: Josh Balanoff, Jacob Evans, Theo Foglio, Allen Koganov, Trevor Leonard, Emerson Ohlson, Walleye Ratliff, Jacob Vegso