NAPHL announces 2021-22 16U SHOW All-Stars
June 20, 2022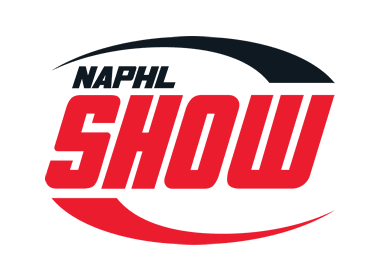 The North American Prospects Hockey League (NAPHL) has announced All-NAPHL 16U 1st and 2nd Teams for the Showcase (SHOW) League, which include its Honor Roll for the 2021-22 season. Consideration and selection was based on player performance in all NAPHL games throughout the 2021-22 season.
All-16U Showcase 1st Team
Forward: Kyle Arias, Orland Park Vikings
Forward: Damion Busch, PHA Icemen
Forward: Zachary Huffman, Gurnee Vipers
Defense: Anthony DeGeorge, Chicago Bruins
Defense: Jordan Spear, PHA Icemen
Goalie: Chamberlain Nocera, Littleton Hawks
All-16U Showcase 2nd Team
Forward: Liam Lecauchois, Chicago Hawks
Forward: William Leshnock, Chicago Jets
Forward: David Serdyukov, Highland Park Falcons
Defense: Luke Goldberg, West Dundee Leafs
Defense: Nathaniel Maxwell, Gurnee Vipers
Goalie: Dane Goodwin, Orland Park Vikings
16U Showcase League Coach of the Year: Michael Rodie, Chicago Bruins
16U Academic Honor Roll
To qualify for the NAPHL Honor Roll, student-athletes must have achieved certain academic standards during the 2021-22 school year and must have been nominated by a coach or member team.
Anaheim Jr. Ducks: Mason Appelbaum, Wyatt Baren, Jared Barton, Jack DeSplinter, Carson Ferry, Ethan Kuehn, JV Sposa, Nate Sulkess, Brett Wagen
Arizona Hockey Union: Matthew Benzing, Cameron Cable, Zachary Delsante, Austin Schaertel, Joshua Sherman, Hayden Stott, Karter Williams
Chicago Jets: Chris Cerven, Nathan Cohen, Joseph Deitcher, Finley Gauger, Carter Kotrba, William Leshnock, Max McNally, Arun Nickerson, Caleb Santiago, Jack Stephen, Frank Svete, Zachary Wolf
Columbus Thunderbirds: Braiden Bay, Devin Eby, Shashwth Gajapur, Sam Heckathorne, Drew Lause, Eli McCarthy, Nicholas Nanberg, Chandler Smith
Monument Hockey Academy: Mason McCullough
Naperville Sabres: Drew Fichtel, Jason Lam, Evan McDonald, Ryan Newquist, Nicolas Pagella, Brady Quinn, Griffin Smith
Texas Tigers: Adam Hadi, Brentley Hennessey, Avinash Kandadi, Theoren Markusson, Logen McKenzie, Julian Peng, Nick Sell, Devon Ward, Tyler White, Aden Zirogiannis