NAPHL announces 2021-22 14U SHOW All-Stars
June 20, 2022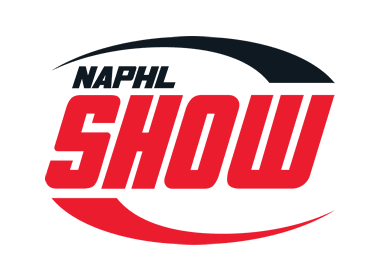 The North American Prospects Hockey League (NAPHL) has announced All-NAPHL 14U 1st and 2nd Teams for the Showcase (SHOW) League, which include its Honor Roll for the 2021-22 season. Consideration and selection was based on player performance in all NAPHL 14U games throughout the 2021-22 season.
All-14U Showcase 1st Team
Forward: Luke Chiu, Highland Park Falcons
Forward: Logan Huegel, Naperville Sabres
Forward: Jack Vahle, St. Louis Eagles
Defense: Drew Gami, Chicago Blues
Defense: Frank Mandarino, Chicago Hawks
Goalie: Joshua Kundert, Chicago Hawks
All-14U Showcase 2nd Team
Forward: Henry Lecauchois, Chicago Hawks
Forward: Dennis Nikolaev, Chicago Blues
Forward: Braden Tillitt, St. Louis Eagles
Defense: Aaron Maldonado, Naperville Sabres
Defense: Luke Semyck, West Dundee Leafs
Goalie: Adrian Georgescu, Naperville Sabres
14U Showcase League Coach of the Year: Sean Nicholson, Naperville Sabres
14U Academic Honor Roll
To qualify for the NAPHL Honor Roll, student-athletes must have achieved certain academic standards during the 2021-22 school year and must have been nominated by a coach or member team.
Arizona Bobcats: Eddie Chen, Zaden Cheslea, Colin Duffy, Benjie Polanco
Arizona Hockey Union: Justin Caputo, EJ Green, Jack Guzek, Ryan Kim, Zach Koshiol, Jeremy Widders
Chicago Jets: Barrett Carter, Thomas Corken, Ian Donohoe, Hutch Dunlay, Dylan Greenwald, Sean Gresko, Jude Horn, Dean Lane, Maxwell Meyer, Ryder Nardella, Ismail Parsa, Reid Pienta
Columbus Vikings: Ethan Baker, Evan Guttman, Sean O'Keeffe, Michael Slivon, Brannon Spencer, Sam Waselko
El Paso Rhinos: Mikko Bauer, Jack Bowman, Chase Peach
Littleton Hawks: Jack Banion, Blake Bell, Keegan Carnesi, Oliver Daly, Tegan Gregory, Ian Holcomb, Cooper Huang, Denali Hussey, Alec Johnson, Cormac Skudlarczyk, Liam Welsh