NAPHL's Chesterfield Falcons win USA Hockey National Championship
April 5, 2022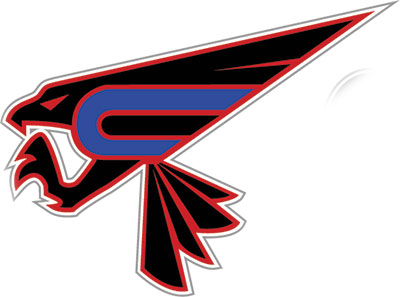 With the help of a four-goal first period, the NAPHL's Chesterfield Falcons rolled to a 7-0 triumph over the Nashville Jr. Predators at Great Park Ice and FivePoint Arena to win the national championship.
Seven different Chesterfield players — Nicholas Lyons, Connor Williamson, Jacob Schneiderman, Alec Beasley, Henry Serafin, Caleb Bross and Logan Mueller — scored as part of a balanced attack that put up 37 shots on Predators goalie Ryan Farrell. Isaac Weatherford turned away all 22 shots he faced for the shutout for Chesterfield, a suburb of St. Louis.
The offensive push was quite the difference from the Falcons' first five games, four of which were decided by one goal.
"Everybody kept saying, 'Can't we have one game where we don't stress over it?'" Chesterfield coach Gary Tockman said. "And I'm like, 'I don't think you are going to get [a non-stressful game] today.' But the bounces just went our way. We worked hard and got rewarded."
Indeed.
Lyons scored 4 minutes, 40 seconds into the game, Williamson 3:44 later, Schneiderman with 2:24 left and Beasley with 18 seconds to go as Chesterfield put the game out of reach early.
"We just had to play like we know we can," Bross said. "At the end of the day, if we beat them by seven or if we beat them by one, if we're playing our hearts out, we know that we can come through."
Chesterfield had been using two goalies at Nationals and Tockman said he had a long debate Sunday night before going with Weatherford over Cole Eckert. The early offensive support didn't change Weatherford's mindset.
"To me, the game is always 0-0," said Weatherford, who noted this was his third trip to Nationals and his second championship (2019). "But it definitely made the nerves go away a little bit. I just had to stay dialed in the whole game."
The lopsided loss didn't mean there was a lack of emotion from Nashville.
"I've just known these kids for so long," said Predators coach Tom Murphy. "It's just one of those special teams. Honestly, I'm not even upset. The fact we are playing against an absolute powerhouse like Chesterfield — they are well-coached and that is just such a hockey hotbed in St. Louis."
There were bumps along the road for Chesterfield.
"We started building this team back in May," Tockman said. "We just struggled. Then we finally got everybody back and came through. They were focused and they really wanted this. It's a great group of kids."
Murphy is hoping the Jr. Predators program will get to Chesterfield's level.
"We're moving leaps and bounds," Murphy said. "Program-wise, it's just a really good thing that we are competing at this level. This is our second year as a AA 18U team and we are in the national championship. We'll be here again. Hopefully next time we won't come up short. But as far as everything coming up, it's just really a good thing for Nashville."