NAPHL announces 2021-22 All-Star Game rosters
December 17, 2021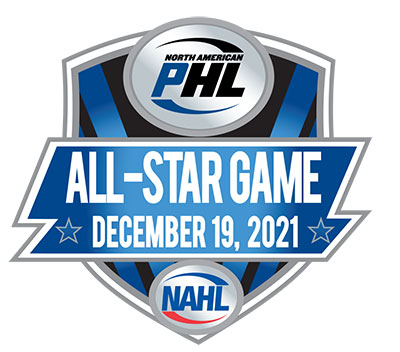 The North American Prospects Hockey League (NAPHL) is pleased to announce the rosters for the 2021-22 NAPHL 16U and 18U All-Star Games.
The NAPHL 16U and 18U All-Star Games are scheduled for Sunday, December 19th at 5:30pm (16U) and 7:30pm (18U) on Rink 4 at the Super Rink in Blaine, MN. Admission is free.
The NAPHL All-Star Games will feature T1ER League players who are leading the way in the NAPHL and many of whom are considered top prospects in North America in their respective birth-years. Each of the four teams consists of 21 players, including 12 forwards, six defensemen and three goaltenders.
The NAPHL has enjoyed a record-breaking amount of advancement, which is again is highlighted this season by a large amount of advancement of players to the NAHL, which includes 100+ former players currently playing in the NAHL. No other USA Hockey Midget Tier I league has had more players play in the NAHL over the course of the last four seasons than the NAPHL. Last season, a record number of players were tendered or drafted into the NAHL and USHL in large part because of the showcase events like the NAPHL All-Star Games. With a strong handful of NCAA commitments, USHL call-ups and NAHL tenders already signed, the NAPHL is expecting another banner year in terms of player advancement, including those players appearing in this year's All-Star Game.
"We are excited to be back in Blaine for the NAPHL All-Star Games. We expect a good number of scouts during the two games, and we always get a great crowd in Blaine for the event," said NAPHL Director Tony Zasowski. "Finalizing the rosters is always a difficult task. All of the NAPHL coaches nominations and feedback was very helpful in the process of trying to determine the final selections."
The NAPHL All-Star Games are a part of the NAPHL's eighth regular season event of the season, which runs from December 17-20, 2021 at the Super Rink in Blaine, MN. All games at the event, including the NAPHL All-Star Games, will be broadcast live and in HD through HockeyTV.
The All-Star teams were selected based on nominations from coaches and player evaluations from NAHL Central Scouting throughout the first four months of the season. Additionally, consideration was given to the overall standings when determining the number of players selected from each team in addition to those players who have already signed NAHL tenders or made NCAA Division I commitments.