NAHL announces the addition of Brandon Hofstra to staff
November 24, 2021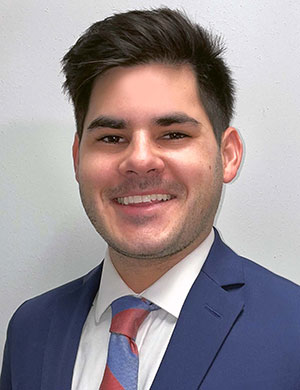 The North American Hockey League (NAHL) is pleased to announce the addition of Brandon Hofstra to the league staff as the new Manager of Digital Media and Design.
Hofstra will be assisting with league graphic design projects, social media, editorial content, video projects and editing, marketing, and event operations, for the NAHL, NA3HL, and NAPHL.
"I'm honored to join the NAHL as the Manager of Digital Media and Design. I'm excited to get to work showcasing Junior Hockey at a league level. I would like to thank league Commissioner, Mark Frankenfeld for awarding opportunity to be a part of his team and this great organization. I'm ready to put my knowledge and experience to work," said Hofstra.
Prior to joining the NAHL, Hofstra spent four seasons with the Omaha Lancers (USHL) as the Director of Media Relations and Broadcasting. Within that role, Hofstra's duties included coordinating all social media, graphic design, communications and press releases, video editing, and broadcasting all Lancers home and away games including playoffs.
Hofstra is a graduate of Wayne State College in Wayne, Nebraska with a Bachelor of Arts in Mass Communications and Journalism.
"We are excited to add Brandon to our staff. He has a long list of qualifications and brings a great enthusiasm to our group. Brandon fit right in with our very experienced NAHL staff from the first day we met and is already making an impact," said NAHL Commissioner and President Mark Frankenfeld.