NAPHL T1ER event begins Friday in Pittsburgh
November 19, 2021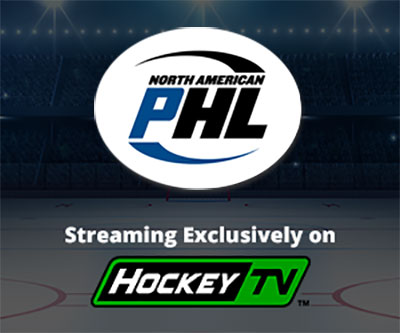 The sixth NAPHL event of the 2021-22 regular season takes place this weekend in suburban Pittsburgh, Pennsylvania with the first T1ER League Eastern Conference event of the season.
This weekend, 18U and 16U teams from the East and Central Divisions will take to the ice for three days of competition at the Pittsburgh Ice Arena and Palmer Imaging Arena.
Each team will play in four games during the event, which runs from November 19-21.
Founded in 2009 and celebrating its 13th season in 2021-22, the North American Prospects Hockey League (NAPHL) is the NAPHL is the premier training ground for development, exposure, and opportunity. During the 2021-22 season, the NAPHL will be made up of four different leagues: Tier 1, Fall, Showcase (Tier II), and Prep (High School).
To date, 17 NAPHL players have been tendered by NAHL teams for the 2022-23 season.
Fans can follow the action all weekend long on the NAPHL website and on Twitter using the hashtag #NAPHL, which include highlights from all the games during the weekend.
All games can be watched live on HockeyTV
Merchandise: NAPHL merchandise will be on sale during the event. NAPHL merchandise is sold exclusively and only at NAPHL events and features the hottest and newest styles of sweatshirts, t-shirts, shorts, hats, and more!
Important Event Links