14U, 15U teams highlight a busy Day 1 in St. Peters
October 2, 2021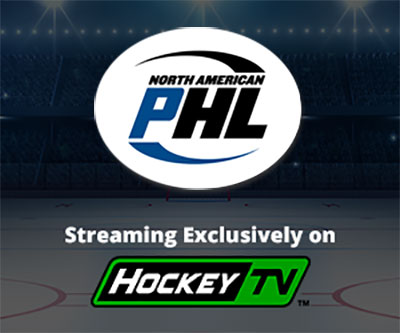 The North American Prospects Hockey League (NAPHL) second T1ER event of the 2021-22 season began on Friday at the St. Peters Rec Plex in St. Peters, MO, as 14U and 15U teams took the ice in an exciting day of action.
Entering its 13th season in 2021-22, the NAPHL is made up of USA Hockey-sanctioned teams that compete in the 18U, 16U, 15U and 14U levels. Each NAPHL team from the T1ER Central Conference will play four games this weekend from October 1-4.
All NAPHL games will be broadcast live through HockeyTV, the official broadcast provider of the NAPHL.
Helpful Event Links:
Day 1 Recaps
16U Division: In the lone 16U game of the day, the host CarShield AAA got two goals from Nick Puricelli and 15 saves from Jack Solomon in a 5-1 win over the Indy Jr. Fuel. Connor Broadhead, Noah Bird, and Talen Garcia also scored for CarShield, while Andrew Murray had the lone goal for Indy.
15U Division: The 15U Division provided some of the best and competitive hockey of the day. Biggby Coffee was one of the Day 1 winners, going 2-0 on Friday, winning two close games. Cole Moyses had three goals and an assist in the two wins and Andrew Klei had a 36-save shutout in the second win. The Reapers were the other team to go 2-0 on Day 1. Garrett Chong had a hat-trick in the opening game, a 4-3 win over Tri-State and Charlie Durkin had a shutout in the second game, a 4-0 win over Indy. Four of the seven games were decided by just a goal. The Des Moines Buccaneers AAA, Tri-State Spartans, and CarShield, all won a game and lost a game.
14U Division: In the 14U Division on Day 1 it was a big day for the Reapers, who picked up two wins by a combined 16-3 score. Dylan Moran had six points in the two wins. The hometown CarShield AAA also picked up a pair of wins as they beat Esmark 4-1 and Biggby Coffee 3-2 in a shootout. Devon Hobson and Dylan Luecke led the way in the first game, while Cruz Martin had a pair of goals in the second game. The Arizona Bobcats also won a pair of games, as they beat Ontario 7-1 and then beat Madison, 5-2. Max Edwards was the star on Day 1, scoring four total goals, including two in each win. Perhaps the most impressive team on Day 1 was the Indy Jr. Fuel, who put up a whopping 19 goals in two wins. Konner Powell jumped to the top of the NAPHL 14U scoring lead with four points (2 goals, 2 assists) in each of the two wins on the day giving him eight points on Day 1. Biggby Coffee and the Tri-State Spartans both went 1-1 on the first day.