NAPHL regular season comes to a close in New Jersey
January 27, 2020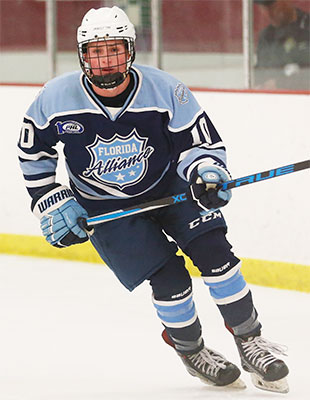 The NAPHL concluded its final regular season event of the 2019-20 season on Sunday at the Middletown Sports Complex in New Jersey.
It was one final opportunity for teams to make a statement and improve their position in the standings.
The NAPHL has one final event remaining this season, which is the 2019-20 Dixon Cup Playoffs, which will take place from February 14-17, 2020 in Detroit, Michigan.
The NAPHL will crown their champions at the 15U, 16U, 18U and Prep Divisions.
Here is what took place on the final day in New Jersey:
18U Division
Five games closed out the 18U action in New Jersey on Sunday. Florida started the day hot with a 6-0 shutout of 95 Giants, New Jersey rolled past IHA Calgary 9-2 and Seacoast knocked off East Coast 3-1.
Later, New Hampshire rallied with three goals in the third to take an eventual 5-4 win in a shootout over New Jersey Pre/Post, and Philadelphia thumped Northeast 6-3 to end the event.
16U Division
Just three games were slated in the 16U division on Sunday out in Middletown.
New Jersey played twice, winning big in both games as they dropped Northeast 9-2 and 95 Giants 7-0.
After that, New Hampshire won a barnburner against Northeast 6-4.