NAPHL announces Prep Invitational Tournament
December 31, 2019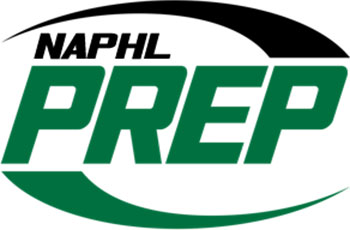 The North American Prospects Hockey League (NAPHL) is pleased to announce a new event for the 2019-20 season. The 2020 NAPHL Prep Invitational Tournament will take place from March 27-29, 2020, in Chicago, Illinois. The event will showcase and bring valuable exposure to High School, Prep and Academy teams.
The NAPHL Prep Invitational Tournament will be played in cooperation with the NA3HL's Fraser Cup Championship, which annually awards the NA3HL's National Playoff Champion. It will also be played in cooperation with the first NAHL Combine of the 2020 season, which is for 16U and 14U players. In total, over 400 hockey players will be playing in one of three events during the 3-4 days.
"We are excited for this new event, which will bring together some of the best High School, Prep, and Academy teams in the country. We have had great success in the NAPHL with our Prep Division in recent seasons and this is an extension of that as we continue to showcase high school-aged players to our NAHL network of coaches and scouts," said NAPHL Director Tony Zasowski. "This event comes at the perfect time of year and NAHL and NA3HL teams will be in attendance, so we expect the scouting exposure to be very good."
The NAPHL Prep Invitational Tournament will take place at The Edge Ice Arena in Bensenville, Illinois, which is just minutes from O'Hare Airport in suburban Chicago. All teams are guaranteed to play in at least four games during the event, which will include a scouting presence from NAHL Central Scouting, NAHL, and NA3HL teams. All games will feature real-time statistics with LeagueStat and all games will be broadcast live on HockeyTV.
All applicants must be registered with USA Hockey or Hockey Canada and must comply with the rules, regulations and policies of the NAPHL & USA Hockey. Teams also must stay at approved NAPHL hotels and work in the spirit of partnership with NAPHL initiatives. Any Prep Division teams wanting to apply must be an academic based hockey team.
The NAPHL has enjoyed a record-breaking amount of advancement in 2019-20, which is highlighted by a large amount of advancement of players to the North American Hockey League (NAHL). So far during the 2019-20 season, 20 current NAPHL players have signed NAHL tenders and over 80+ NAPHL alumni are currently playing in the NAHL.
During the past three years, 160+ NAPHL players have signed an NAHL tender or been drafted into the NAHL, which is a testament to the success of the NAPHL to NAHL Ladder of Development model. In addition, a total of 28 NAPHL alumni have been selected in the last seven NHL Drafts.