11 NAPHL alumni playing in Robertson Cup title game
May 14, 2019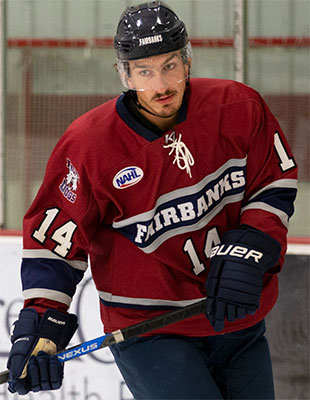 In another great example of the Ladder of Development, the North American Prospects Hockey League (NAPHL) is pleased to announce that 11 former players will be playing in the 2019 North American Hockey League (NAHL) Robertson Cup National Championship Game on Tuesday night in Blaine, MN.
Tuesday's match-up will be a battle against the Central Division Champion Aberdeen Wings against the Midwest Division Champion Fairbanks Ice Dogs.
Each team lost the opening game of their three-game Semi-Final series, but came back to take Games 2 and 3 to advance to tonight's National Championship Game.
It is familiar territory for the Ice Dogs, who have won the Robertson Cup three times since 2011, while it is uncharted waters for the Wings, who will be playing in their first-ever Championship Game.
There are a total eight former NAPHL players on the Fairbanks roster and three former NAPHL players on the Aberdeen roster.
NAPHL Alumni on Fairbanks
Parker Brown, F, Esmark Stars (2017-18)
Luke Ciolli, F, Pikes Peak Miners (2015-16)
Tyler Deweese, F, West Michigan Hounds (2014-15)
Grant Ledford, F, Meijer AAA (2014-17)
Carson Porkka, F, Valley Forge Minutemen (2016-18)
Ty Proffitt, F, Cal Titans (2015-16)
Noah Wilson, D, Madison Capitols (2016-17)
Trenton Woods, D, Cal Titans (2016-17)
NAPHL Alumni on Aberdeen
Colton Huard, D, Pursuit of Excellence (2016-18)
Peter Morgan, F, Tampa Scorpions (2016-18)
Stepan Pokorny, F, Tampa Scorpions (2016-18)