Showcase, Prep Division Apex Learning Peak Performers from October announced
November 16, 2018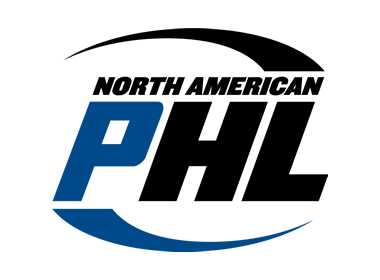 The North American Prospects Hockey League (NAPHL) announced its Apex Learning Virtual School Peak Performers for Prep and Showcase division standouts in the month of October. The players were selected based upon their performance at the second NAPHL event of the season, which took place in Blaine, Minnesota from October 19-22. Stats were based on ALL games played.
18U Showcase Peak Performer (Offense) – Zach Pearce, Geneva Cyclones
The 18U Cylcones picked up points in three of four games at the October showcase, but Pearce found the scoresheet in each contest with nine points in four outings. The Aurora, IL native recorded a goal and three helpers in an 8-0 win over the Texas Tigers to open play, before following it up with a two-goal showing later that day. Pearce scored again on Oct. 20, and added another pair of goals to cap off his weekend. Pearce's six goals rank second among all 18U Showcase division skaters.
18U Showcase Peak Performer (Defense) – Tyler Kuta, Chicago Bruins
The Bruins split their four games in October, winning their first two contests before dropping the latter pair. But throughout the showcase, they received plenty of blue line point production from Kuta, who recorded three goals and an assist across the four matchups. Kuta found twine in the opening win and added an assist in their second game of day one, before accounting for each of his team's two goals in a 4-2 loss to Anaheim on Oct. 20. Kuta's three goals lead all 18U Showcase defensemen.
18U Showcase Peak Performer (Goaltender) – Brendan Rasch, Affton Americans
Affton Americans netminder Brendan Rasch stood tall in his two starts at the October showcase, allowing just three goals on 49 shots and helping his team pick up three of four possible points in the two contests. Rasch stopped 19 of 21 pucks in an opening overtime loss, then rebounded to notch a 27-save win on Oct. 21. Rasch finished the showcase with a .939 save percentage and a stingy 1.50 GAA.
18U Prep Peak Performer (Offense) – Jens Richards, Northstar Academy
No Prep skater found twine more than Richards in October, as the Detroit Lakes, MN native potted five tallies in four games to go along with three assists as he put up points in every game. Richards posted a pair of three-point efforts at the showcase to help his team to a perfect 4-0-0 record. On Oct. 19, Richards scored in Northstar's first game before scoring two goals and helping out another in a win over Prairie. He notched an assist on the 20th, and again scored twice while assisting another goal on the 21st to bring his four-game total to 5g-3a-8pts in four outings.
18U Prep Peak Performer (Defense) – Aden Saworski, Prairie Hockey Academy
Saworski and Prairie Academy went 2-2-0 in October, but the blueliner broke out in a big way at the showcase. His six total points led all Prep defensemen, and his three goals were one shy of first in that category as well. The Regina, SK native put up two points in three of the four games last month, recording a goal and an assist in each matchup except for a loss to Northstar – the only team to keep him off the scoresheet.
18U Prep Peak Performer (Goaltender) – Cameron (Bryce) Dunnigan, Lake Tahoe Academy
Lake Tahoe's Dunnigan started two contests for his team, winning both and stopping 38 of 40 shots in the process. The Bakersfield, CA native notched a shutout win over St. Rita with 10 saves in a 6-0 win, then turned aside 28 of 30 pucks – including 10 in the third period alone – as he backstopped his team to a 3-2 OT win over Fountain Valley. Dunnigan's .98 GAA and .950 save percentage each rank third among 18U Prep netminders despite playing more minutes than each of the two goalies ahead of him.
16U Showcase Peak Performer (Offense) – Brian Fiddes, Vernon Hills Icedogs
Fiddes was firing on all cylinders in October, posting multiple points in three of his team's four outings as the Icedogs skated to an unbeaten 3-0-1 record at the showcase. The Lake Barrington, IL native got off to a hot start with 2g-1a in the opening contest and an assist in Vernon Hills' second game. He finished strong as well, putting up a goal and a helper on Oct. 20 and another 2g-1a showing to cap off his play at the event. Fiddes' nine points are tied atop the 16U Showcase rankings, and his five goals rank tied for second.
16U Showcase Peak Performer (Defense) – Will Nelson, Chicago Bruins
The Bruins' standouts were not limited to 18U play, as 16U Will Nelson was hot during the October showcase as well. The 5'10" native of Glendale Heights scored twice and posted two assists in four games, becoming one of just two Showcase blueliners to score at a point-per-game place (>3GP). Nelson put up points in three of the four matchups, including a 1g-1a outing on Oct. 19. He then scored the game-winner on the 20th and assisted another goal on the 21st. Each of Nelson's two tallies came on the power play.
16U Showcase Peak Performer (Goaltender) – Carter Winborne, Naperville Sabres
In two games during the NAPHL event in October, Naperville Sabres 16U Showcase goalie Carter Winborne allowed just a single shot to get past him as he won his two starts to help Naperville to a 3-1-0 record. Winborne stopped 39 of 40 pucks en route two a .975 save percentage and .49 GAA – both of which rank first in the 16U Showcase division. Winborne recorded one shutout, a 14-save showing in his opening start as the Sabres topped Wenatchee 5-0.
The fourth NAPHL event of the 2018-19 season will take place from November 28-December 3, 2018 at the Super Rink in Blaine, Minnesota.