NAPHL alumni ready for 2018 NHL Draft in Dallas
June 19, 2018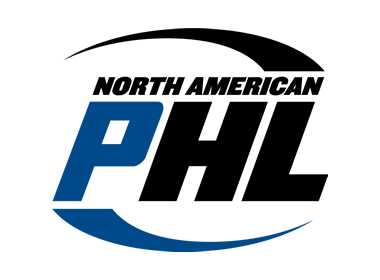 The North American Prospects Hockey League (NAPHL) is hoping for a big weekend in Dallas this weekend as the 2018 NHL Draft is set to take place.
The 2018 NHL Draft takes place on June 22-23 at the American Airlines Center in Dallas, Texas, and will be hosted by the NHL's Dallas Stars. The 2018 event will mark the first time the Stars and the city of Dallas will host the NHL Draft. The American Airlines Center is located just a half an hour South of the NAPHL headquarters in Frisco, Texas.
The 1st round of the draft will take place on Friday, June 22 (6:30pm central, NBC Sports Network). Rounds 2-7 will be conducted on Saturday, June 23 (10am central, NHL Network). NHL club executives, scouts and coaches will be present on the NHL Draft floor while thousands of fans and hundreds of print, television and radio media are expected to attend.
Hockey players, which include those from the NAHL, that were born between January 1, 1998, and September 15, 2000, are eligible for selection in the 2018 NHL Entry Draft. Additionally, undrafted, non-North American players born in 1997 are eligible for the draft; and those players who were drafted in the 2016 NHL Entry Draft, but not signed by an NHL team and who were born after June 30, 1998, are also eligible to re-enter the draft.
Back in April, the NHL Central Scouting final rankings were released for the 2018 NHL Draft and several NAPHL alumni were on the list as players who could potentially be drafted in next weekend's draft.
Joel Hofer, G, Pursuit of Excellence 16U (2015-16)
Jake Kucharski, G, Esmark Stars 16U (2015-16)
Daniel Lebedeff, G, Madison Capitols 18U (2015-16)
Kody McDonald, F, Pursuit of Excellence 16U (2012-13)
Jasper Weatherby, F, Omaha AAA 18U (2015-16)
Wyatte Wylie, D, Everett Silvertips Elite 16U (2014-15)
During the past five NHL Drafts a total of 23 NAPHL alumni have been selected.