Final NAPHL regular season event begins Friday in Troy
January 5, 2017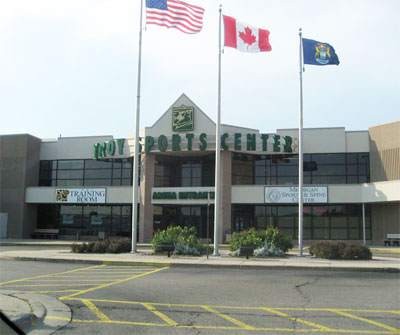 The 2016-17 North American Prospects Hockey League (NAPHL) regular season resumes on Friday, January 6th, with its fifth and final regular season event of the year taking place from January 6-9 at the Troy Sports Center in Troy, MI. All NAPHL 18U and 16U teams will compete at the event.
As a reminder, the top 10 teams in the standings in both the 18U and 16U divisions at the end of the 22-game regular season qualify for the NAPHL Gold Division Championship in February. The remainder of the teams will play in the Silver (Consolation) Division Championship. Here are the tie-breaking policies as detailed in the NAPHL rules and regulations:
At the conclusion of the NAPHL regular season, Clubs that have an equal amount of points shall have their final position in the NAPHL standings determined by applying the following tie breaking procedures:
A. Most wins during the regular season.
B. Results of head to head competition.
C. Goal differential in head to head competition.
D. Total goal differential during the entire season.
E. Total goals scored during the entire season
F. Coin flip.
All NAPHL games at the event will be broadcast live over the Internet through
HockeyTV.
There promises to be some great action at this event with several of the top teams in the standings facing off against one another in both divisions.
Like it has the past three NAPHL events, NAHL Central Scouting is preparing to evaluate players with a team of 8-10 scouts. A team of scouts with NHL, NCAA, and Junior hockey coaching and scouting experience will be evaluating and submitting reports that will be organized and disbursed to all NAHL teams as well as NHL teams and NCAA schools.