Chill assistant North talks playing to strengths
December 29, 2016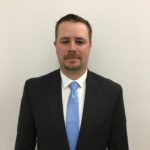 Many a NAHL player has come from the NAPHL.
Now in its 8th season, the NAPHL has established itself as one of the premier grounds for development and exposure. The success of teams on the National stage, as well as, the success of NAPHL players at the next levels of hockey, is further proof that the NAPHL is redefining exposure and has elevated itself to one of the premier training grounds for development and opportunity.
In 2016, the NAPHL set a new standard for player movement and recognition of its alumni. A record number of seven NAPHL alumni were selected in the 2016 NHL Draft, a record number of 64 NAPHL players were either tendered or drafted into the NAHL and 18 NAPHL players were selected in the 2016 USHL Draft.
In addition, a record total of 83 players that played in the NAPHL are currently on NAHL rosters to start the 2016-17 season.
This edition's interview was with Alex North, who is currently an assistant coach for the NAHL's Coulee Region Chill. North, a former NAHL player, coached in the recent 2016 NAPHL 18U and 16U All-Star Games and talked about what he looks for in NAPHL players and what they need to be focusing on while playing in the league.
North is in his 1st season as a Coulee Region Chill assistant coach. He's from Faribault, MN and he graduated from Saint Mary's Univeristy in Winona, MN with a bachelors degree in Sport Management.
North played his high school hockey at Shattuck St. Mary's in Faribault. After high school he played junior hockey for Bismarck in the NAHL and the Winkler Flyers in the Manitoba Jr. Hockey League. He then went on to play college hockey at Saint Mary's University. While there his playing days were cut short due to injury and he soon joined the Cardinal coaching staff with current head coach and general manager of the Chill, Ryan Egan.
Since leaving Saint Mary's University Alex has spent two years in the NA3HL. In 2013-14 he helped lead the North Iowa Bulls to a Silver Cup Championship as well as a runner-up finish at the 2013 National Championships and most recently with the La Crosse Freeze, finishing the season as runner-up in the Central Division to the eventual Silver Cup Champion North Iowa Bulls.