Wichita Falls names Tony Curtale as head coach
July 20, 2016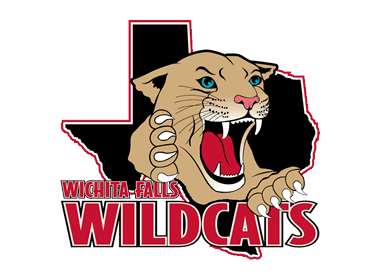 By Alex von Keudell, Wichita Falls Wildcats
The Wichita Falls Wildcats of the North American Hockey League (NAHL) have announced that ownership and management have come to terms with Tony Curtale of HC Dallas (NAPHL) as the new head coach of the Wichita Falls Wildcats. He becomes the sixth head coach in franchise history.
"I'm very excited to be back in the NAHL. Wichita Falls has always been one of my favorite places in the league," Curtale said. "I've been friends with Roy for a long time, I've wanted to coach here before and it just didn't work out. I couldn't be more thrilled to continue the winning traditions here and to bring a championship to this city."
Curtale has a long and fruitful hockey career which took its first major step in 1980, when he became the first American drafted in the 1980 NHL entry draft. He was taken 31st overall by the Calgary Flames. Though he never did become an NHL mainstay, his talents allowed him to continue playing minor professional hockey for seven years before he hung up the skates and got into coaching.
The 53-year-old Detroit native has found as much success coaching at the junior hockey level as anyone. He led the expansion Springfield Jr. Blues to back-to-back Robertson Cup Championships in 1996 and 1997 in the genesis of his coaching career. His impressive start as a bench boss landed him a job as Head Coach and General Manager of the OHL's Windsor Spitfires for the following two seasons.
Coaching in the top junior hockey league in North America, however, is not where Curtale made his biggest splash. What he has been most recognized for around the hockey world was his dominant reign over the Texas Tornado dynasty.
From 2001-2006, Curtale led the Tornado to four Robertson Cup Championships in six seasons and added a fifth in 2011-2012. He also led them to an NAHL regular season record for wins with 48 in 2003-2004 which wasn't broken until Janesville did the honors two years ago. He also set a record for wins by an expansion team with 42 in 1999-2000. During his tenure with Texas, Curtale coached and developed now-NHL goaltenders Al Montoya and Ben Bishop, as well as forward Stephane Da Costa.
After the Tornado became the Lone Star Brahmas, Curtale remained in Texas to coach at HC Dallas. He has served as Head Coach of the 14U & 15U NAPHL teams for the last three seasons, where he has continued his niche of developing talent and helping young hockey players to realize and pursue their dreams.
"I don't think anyone's won more NAHL games than Tony Curtale," Wildcats President & GM Paul Baxter said. "Having competed against him for many years, I know he's a winner. We're excited about the opportunity to continue to progress and win our first championship with Tony on board."
Curtale is, in fact, the winningest head coach in NAHL history. Seven Robertson Cup championships only begin to list his credentials. He has also won NAHL Executive of the Year and Coach of the Year titles. His career record in the regular season alone as an NAHL head coach is 557-211-62.
As impressive as his résumé is, even Curtale may be somewhat overwhelmed by the challenge awaiting him. He is inheriting a team that was just taken to considerably new heights last season and will be replacing the most successful head coach in the history of the franchise in John LaFontaine. Expectations of winning in Wichita Falls are at their peak. Understanding this, local Wildcats owner Roy Davoult believes the new coach will be more than up to the task.
"After Coach Lafontaine said he would be leaving, the organization's ownership's first and only interview was Tony Curtale," Davoult said. "Tony was the reason I bought into the Wildcats organization because as a fan, I wanted to beat him bad. Tony knows how to win, with seven Robertson Cups, we (ownership group) wanted a winner. I've gotten to know Tony very well over the years and am looking forward to our relationship. We want a CUP for our fans!"