New Jersey 18U forward Eby makes NCAA commitment
March 16, 2016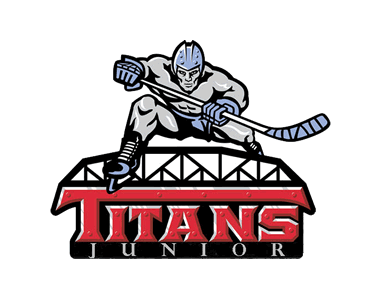 By Kevin Freeman, Lancaster Online
Two years ago this summer, Adam Eby confronted his future.
It would be a year until his graduation from Manheim Township but he wanted to plan out his path after he received his diploma.
Would that future include hockey or would he take a route similar to that of his friends at Township, college and then a job or career?
Eby's youth included lots of hockey -- he can thank his dad, Rich, for the introduction -- so his decision to remain in the game figured in his plans.
"The goal from the start was to play NCAA hockey and possibly get a scholarship,'' Eby said.
A hockey player's journey gets complicated when he reaches his later teens, particularly when the goal is college or maybe even professional hockey.
For the more skilled players, there are many different developmental leagues that get players ready for college or pro hockey. Seldom does a freshman college hockey player go right from high school to a college team.
So, Eby had to choose a conduit to his goal.
Now, after navigating a couple of seasons at some of the higher levels of midget and junior hockey, Eby gave a verbal agreement to continue his hockey and academic careers at Elmira (New York) College in the fall of 2017.
"I did my research and tried to find a school that would fit me academically and for hockey,'' he said. "We visited Elmira in November and I had been talking to their coach for most of the season. I had some other schools in mind but when I visited Elmira, I really liked the atmosphere, the campus and I got to meet some of the players. It just really felt right.''
Elmira plays NCAA Division III hockey, so there is no athletic scholarship. The Soaring Eagles play in the D-III ECAC West Conference, which Lebanon Valley will be rejoining this fall.
Eby, a defenseman, started playing organized hockey with the Lancaster Firebirds. He then played for the Hershey Junior Bears Triple-A team and the Hershey team that plays annually in the Quebec Tournament.
He came back to Lancaster and his Firebirds bantam team went to USA Hockey nationals.
Two seasons ago, although only 17, he played for the Central Panthers Junior B team, playing against older players.
This season, he jumped to the New Jersey Titans 18U AAA Midget team, which required a move to the Garden State and a billet with a host family to be near the Titans' home rink in Howell, New Jersey.
The Titans play in two leagues, the Atlantic Youth Hockey league and the North American Prospects Hockey League.
The Titans concluded their AYHL season last Sunday. Eby, the team captain, had three goals and nine assists during the regular season.
"Adam is smart,'' said Randy Walker, a Titans assistant coach, who described Eby as a a puck-moving defenseman. "A lot of players at this level can skate and pass and shoot but he has good hockey sense. He's undersized for his position (Eby is 5-foot-8) but because he is so smart, he doesn't put himself in situations where he will get out-muscled for the puck. He can beat the forechecker with a good pass or a slick move.''
For the NAPHL, the Titans played a series of showcases, two in Minnesota, one in Michigan and another in New Jersey. Eby also played in the NAPHL's 18U All-Star Game.