Madison, Omaha crowned 2015-16 NAPHL Champions
February 16, 2016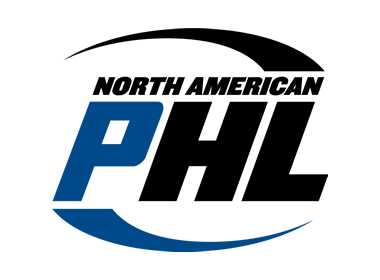 Two NAPHL Champions were crowned on Monday as the league put a cap on its 7th season. The games were played at the USA Hockey Arena in Plymouth, Michigan to coincide with the start of the NAHL and NA3HL Top Prospects Tournament.
In the 18U Division, the Madison Capitols fought off a furious comeback attempt to defeat Meijer AAA 3-2 in a shootout to capture their first ever NAPHL Dixon Cup Championship.
In the 16U Division, Omaha got the game-winning goal midway through the 3rd period to fend off a very good Rocky Mountain RoughRiders team to win 2-1 and capture their second consecutive 16U Championship.
Here is a look at the games:
18U Championship: Madison 3 vs. Meijer 2 (SO)
- Three periods of regulation and an overtime session were not enough to settle matters as Madison defeated Meijer in a shootout 3-2. The shootout featured nine attempts between both teams. Meijer got a shootout goal from Skylar Miller. In addition to the clincher, Madison got a shootout goal from Anthony Callin. Madison saw a two-goal lead disappear in the 3rd period, but was able to secure the win in a shootout. Madison Capitols made the score 2-0 on a short handed goal by Mick Messner at 8:32 in the first period. Meijer evened things up at 2-2 on a short handed goal by Andrew Walker at 8:55 in the third period. Madison kept Meijer AAA 18U's goalie busy throughout the game, and Colt Hanks made 32 saves on 35 shots. Madison was helped by Konur Peterson, who racked up one goal. Peterson scored 1:29 into the first period to make the score 1-0 Madison. Messner assisted on the tally. Madison also got points from Messner, who also had one goal and one assist. More assists for Madison came via Callin, who had one. Meijer forced Madison goalie Daniel Lebedeff to work between the pipes, taking 33 shots. Meijer also got a goal from Tyrone Bronte as well. In addition, Meijer received assists from Miller, Ryan Hein, Caleb Hite, and Nick Koperdak, who contributed one each.
Boxscore
16U Championship: Omaha 2 vs. Rocky Mountain 1
- Kyle Kawamura finished with one point to lead Omaha to a 2-1 victory over Rocky Mountain. The win was the second consecutive title for Omaha, who also won in 2015. Omaha forced Rocky Mountain goalie Andrew Miller to work between the pipes, taking 45 shots. Omaha also got a goal from Logan Will as well. In addition, Omaha received assists from Gabe Wahl, who had two and Austin Nault and Coltan Wilkie, who each chipped in one. Rocky Mountain was led by Kevin Ness, who scored the team's only goal. Ness scored on the power play 13:52 into the first period to make the score 1-0 Rocky Mountain. Jack Millar picked up the assist. Maximilian Haselbacher rejected 19 shots on goal for Omaha.
Boxscore