Previewing the NAPHL: Wilkes-Barre/Scranton Knights
September 18, 2015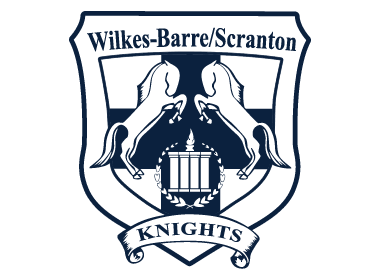 Since becoming a AAA program in 2009, the WBS Knights have established themselves as one of the premier youth hockey programs in the country. The club has won multiple AYHL titles as well as appeared at multiple National Championships and winning a title in 2012.
The Knights are proud of having many players commit to NCAA Division 1 schools from the program as well as having CJ Yakimowicz, Ivan Provorov, Nikita Pavlychev and Daniel Sprong become recent NHL Draft picks.
Director of Hockey Operations, Kerry Huffman commented on the youth teams now participating in NAPHL events. "The main thing the Knights organization strives for is to develop our players as best we can and to properly showcase their talents. That is what has fueled our success of moving players on to the highest levels. We feel like now attending NAPHL events, we are further positioning ourselves to reach our goals of elite player development. Between the Blaine showcase event in September and the other outstanding opportunities to play other high quality programs, we are extremely excited for the season to begin."
WBS Knights 16U
The U16s are expecting to be a very strong and deep club and will be led by returning forward and highly regarded 2000 birth year, Jake Goldowski, who is committed to Penn State. The forwards are also expected to see big production from 2000 birth year Sammy Steele who recently finished 2nd in scoring at the USA Hockey camp in Buffalo as well as returning forward Adrian Danchenko. The team will also feature highly talented players from other countries led by Karlils Lasis (Lativia), Sacha Guillemain (France) Alexandar Makarin (The Netherlands), David Pfoestl (Italy), Vadim Kiriakov (Russia).
The Knights U16 Team has an impressive 100-29-6 record in the last two seasons and are looking at having another successful year.
WBS Knights 18U
The U18 Knights will be led by their depth at the blue line position featuring longtime Knight products Paul DeNaples, Joe Campolieto, Elijah Latimer and Stefan Krupski.
On forward, expect to see big contributions from some key players who will also see playing time at the NAHL level. Leading the way is returning center Mike Morrissey. Tyler Briley will deliver scoring and offensive punch and is expected to be one of the top offensive threats in the league.
The U18 Knights are well known for their hard working and tenacious style of play and that will surely continue this season.
The Knight U18 Team has achieved in the last two seasons a record of 80-39-6.