Wichita Falls forward Staub makes NCAA DI commitment
December 30, 2014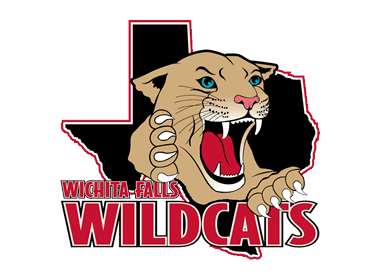 By Ben Horner, Wichita Falls Wildcats
Veteran NAHL forward Colin Staub will continue his hockey career at the NCAA Division I level next season after committing to the United States Air Force Academy, it was announced Tuesday.
"I'm excited, not only to play college hockey, but to play college hockey in my hometown," the Colorado Springs, Colo.,-native said. "I want to thank my parents and girlfriend back in Colorado Springs. Their support over the last three years and prior to my junior career has been incredible. I would also like to thank the coaching staff here in Wichita Falls, starting with Paul Baxter and now John LaFontaine, and of course [assistant coach] Chris Ceransky and [former assistant coach] Nick Harper."
"We are thrilled to see Colin's hard work and character get rewarded by Air Force," Wildcats Head Coach John LaFontaine said. "Colin is our team leader, and exemplifies that every day in his actions on and off the ice. He has earned every bit of this opportunity to play for one of the nation's top programs, while attending one of the best academic institutions in the country."
Although Staub had been on the Falcons' radar for a time, a strong performance in Wenatchee, Wash., prior to the holiday break proved to be the final piece to his recruiting puzzle.
"[Air Force Head Coach] Frank Serratore saw me in Wenatchee right before the Christmas break, but he didn't really talk to me after the game," the forward remarked. "Then when I got home to Colorado Springs, he called and asked if I wanted to come down for a visit. He mentioned he had been watching me over the last couple of years and said that in Wenatchee, he saw that last little thing he needed to see, which for him, was an extra step in my speed. That is something I had been working on for a really long time, so it was exciting to hear that it had finally been noticed.
Staub, who played his Midget hockey with the Pikes Peak Miners program of the North American Prospects Hockey League (NAPHL) prior to joining the Wildcats, highlighted the proximity of the Air Force Academy to his childhood home as a key factor in his decision.
"[The Air Force Academy] is 20 minutes away from where my parents live, which was a huge thing for me" Staub said. "I love playing in front of people I know, so it's exciting they will be able to see me play every weekend for the first time in three years."
While playing in the NAPHL from 2009-12, Staub played in 62 career NAPHL regular season games for both the Pikes Peak 16U and 18U teams. During that span, he recorded 69 career points and was named to the All-NAPHL 16U 1st Team during the 2010-11 season.
Staub currently ranks among the Wildcats franchise leaders in most offensive categories, including career goals (33), career assists (58), career points (91) and career games played (144). But for Wildcats Team President and General Manager Paul Baxter, who coached Staub during his first two seasons in Texoma, the numbers do not paint the entire picture.
"Colin is the consummate leader," Baxter said. "We are very proud of how he has represented the Wildcats and the city of Wichita Falls in his time here, and are excited to watch him represent our country in the same fashion he has our community."
Staub is the ninth player on the Wildcats roster to commit to play Division I hockey, marking the highest total of any team in the North American Hockey League. He is the third Wichita Falls player to commit this season, and the fifth current-Wildcat to commit to the Falcons. A full list of the Wildcats' committed players can be found below:
Austin Beaulieu – University of Alabama Huntsville, Kevin Charyszyn – Air Force Academy (2016-17), Konstantin Chernyuk – University of Maine (2017-18), Erich Jaeger – Air Force Academy (2016-17), Cam Knight – University of Alabama Huntsville, Matt Koch – Air Force Academy, Evan Okeley – Air Force Academy, Austin Shaw – Princeton University and Colin Staub – Air Force Academy.