NAPHL announces Apex Learning Peak Performers for September
October 1, 2014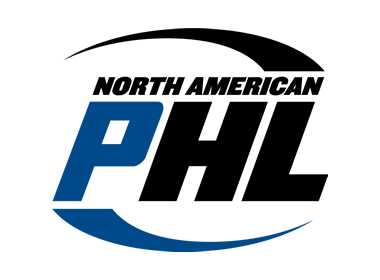 The North American Prospects Hockey League (NAPHL) announced its Apex Learning Virtual School Peak Performers for the month of September. The players were selected based upon their performance at the first NAPHL event of the season, which took place at the NAHL Showcase in Blaine, Minnesota from September 18-21, 2014.
18U Apex Peak Performer (Forward) – Anthony Cusanelli, New Jersey Jr. Titans
One team stands along at the top of the 18U Division after the first event and it is the New Jersey Jr. Titans. Forward Anthony Cusanelli has led the charge, as he is the Division's leading scorer after one event, helping the Titans to a perfect 5-0 record. The 6'1/160 lbs. 18-year-old forward from Holmdel, NJ, posted 10 points in just 4 games during the first event at the NAHL Showcase in Blaine. While most of the other scoring leaders played in five games, Cusanelli appeared in just four and racked up 9 goals and an assist. He missed the one game to play a game for Kenai River during the NAHL Showcase. Two of his nine goals were game-winners. It included hat-tricks in wins over St. Louis and San Jose. "His play for us in the NAPHL was spectacular. His ability to anticipate offensive opportunities was remarkable. Not only did he anticipate the chance, but then he buried those opportunities. Anthony has been with our club for 6 years now and has always been a leading scorer on every team. He scored some really good, timely goals to separate us from our opponents," said New Jersey head coach George Haviland.
#2 Star: Patric Fun, HC Dallas
#3 Star: Peter Hatton, HC Dallas
18U Apex Peak Performer (Defense) – Carter Ekburg, Esmark Stars
Esmark defenseman Carter Ekburg, 17, took his great season last year at the 16U level and translated it into success so far at the 18U level as the native of McMurray, PA, performed very well at the first event of the season in Blaine. Ekburg (6'2/185) is tied after one event for the defensive scoring lead with six points (1 goal, 5 assists). In the three wins that the Stars posted at the event, Ekburg registered all six of his points, which included three multi-point games. Last season, he was an All-NAPHL 16U 3rd Team selection for the Esmark 16U team. He also appeared in the inaugural 16U All-Star Game last season. "Carter has demonstrated that there is very little adjustment for him to the 18U level from the 16U level. He is a big player, but he also has learned to turn that into maturity both on and off the ice. Once he puts everything together, he will be a great defenseman at the next level," said Esmark head coach Dave Kosick.
#2 Star: Tim Gelatt, New Jersey Jr. Titans
#3 Star: Erik Layton, New Jersey Jr. Titans
18U Apex Peak Performer (Goaltender) – Sean Lincoln, Anaheim Jr. Ducks
Anaheim goalie Sean Lincoln, 18, was just about perfect at the first event of the season in Blaine. The native of Rancho Santa Margarita, CA posted a perfect 3-0-0 record at the event and helped the Jr. Ducks win three of their four games in Blaine. Out of 57 shots faced in the three games, Lincoln (5'11/165) stopped 56 of them, allowing just a single goal. He posted back-to-back shutouts in wins over St. Louis and Madison and allowed just one goal in a 2-1 win over Esmark. His .33 goals against average and 98.2% save percentage leads all NAPHL 18U goalies. "Sean's performance in Blaine simply supports the saying that great goalies can win hockey games for a team, and he did exactly that in all three games that he played. The results would have been a lot different if he was average that weekend. We were lucky to sign Sean as late as we did. When we found out that Luke Pickar, who was expected to return this year made Corpus Christi in the NAHL I had to find another goalie. Sean had played for me before and led our team to compete for a National championship two years ago. It was a perfect fit to have him back," said Anaheim head coach Larry Barron.
#2 Star: Devin Cooley, San Jose Jr. Sharks
#3 Star: Burton Rehm, Madison Capitols
16U Apex Peak Performer (Offense) – Justin Dixson, Anaheim Jr. Ducks
The only team to post an undefeated record in Blaine at the 16U level was the Anaheim Jr. Ducks. That was thanks in large part due to the play of 16-year-old forward Justin Dixson. The 5'11/160 lbs. native of Sunnyvale, CA had quite the NAPHL debut in Blaine, as he recorded 12 points in 5 games, which included 6 goals and 6 assists. The most telling stat however was that three of Dixson's six goals were game-winners. Dixson scored the game-winning goals in wins over Lansing, HC Dallas and St. Louis. He registered multi-point games in all but one of the five contests and had a four-point game in the win over Lansing and a hat-trick in the win over HC Dallas. "Justin is a very talented player and had a very good showing for the first event. He has simplified his came and that has allowed him to be successful. The goals he did score we very timely and clutch. I am pleased with his progress as a player and believe that he is a player that has NCAA potential," said Anaheim head coach Alex Kim.
#2 Star: Ethen Frank, Omaha AAA
#3 Star: Jack Gates, Anaheim Jr. Ducks
16U Apex Peak Performer (Defense) – Chad Sasaki, Anaheim Jr. Ducks
Another key component to Anaheim's success in Blaine was the play of defenseman Chad Sasaki, 16. The native of Cypress, CA, was able to be a significant part of the offense, recording 8 assists in a five games. That included two multi-point games, which included a four-point game in a win over Everett. Sasaki (5'7/140) is in his first season in the NAPHL and leads all 16U defensemen with eight points. His three power play assists is also tops in the league. "Chad may not know how good he really is. He is composed and makes good decisions with the puck, but he is still developing. I would like to see him even more involved in the scoring. He has developed at a very fast pace and has unlimited potential," said Anaheim head coach Alex Kim.
#2 Star: Bryan Yoon, Omaha AAA
#3 Star: Wyatte Wylie, Everett Jr. Silvertips
16U Apex Peak Performer (Goaltender) – Cole Weaver, Omaha AAA
Not only does it appear that Omaha will be a force in the 16U Division again this season, but they are backed by the same goalie who had so much success with them last season in Champlain, MN native Cole Weaver. The 16-year-old is coming off a season last year where he was named to the All-NAPHL 16U 2nd Team and helped Omaha to the regular season title in the NAPHL and a 3rd place finish Nationally. In Blaine, he posted a 3-1 record and allowed just three goals on 74 shots, good for a 95.9% save percentage. Weaver posted wins over the Pursuit of Excellence, Little Caesars and Minnesota Elite Development. His lone loss was a 2-0 defeat at the hands of Honeybaked. "Cole is a huge piece of our team and has been for two years now. He is a very good goalie that is fundamentally sound and gives us a chance to win every single game that he plays in. He is only getting better and better and his best hockey is definitely in front of him," said Omaha head coach David Wilkie.
#2 Star: Timothy Huxen, Anaheim Jr. Ducks
#3 Star: Alexander Frosh, Anaheim Jr. Ducks
The NAPHL is comprised of five regular-season events leading up to its Championship Tournament Series in which the top teams in each division compete for a league championship. The second NAPHL event of the 2014-15 season will take place from October 17-20, 2014 at Canlan Ice Sports in Romeoville, Illinois. The event will feature all 32 NAPHL teams.
Apex Learning Virtual School
With more than 100 online high school courses and 20 years of experience,
Apex Learning Virtual School
offers players the opportunity to be both successful academically and available for practice and travel. Rigorous curriculum and the support of expert online teachers provide a strong academic foundation. The flexibility to complete online course work when and where it is convenient means school can fit with player's hockey commitments. Enrollment options include full time to earn a diploma and individual courses to fulfill specific requirements. For players wanting to qualify for Division I and Division III college teams, courses approved by the National Collegiate Athletic Association (NCAA) are offered.