Previewing the NAPHL: Lansing Capitals
September 7, 2014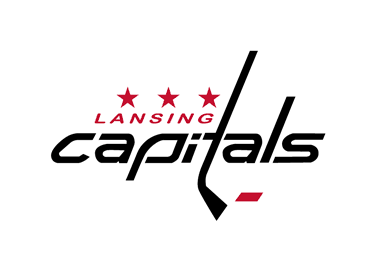 Over the course of the next two weeks, the North American Prospects Hockey League (NAPHL) is proud to feature a new series that will preview each of the 32 teams in the NAPHL for the 2014-15 season. Each day, leading all the way up to the first event of the season at the NAHL Showcase in Blaine, MN, the league will feature a different organization and take a look at both their 18U and 16U teams. There will be a review of last season and a look ahead to this season, which will include an interview with each of the team's head coaches.
Lansing Capitals 16U
The Lansing Capitals are coming off a season in which they were able to win the NAPHL playoff championship for the first time in their organization's history. Coach Brian Sherry was very happy with what his team was able to accomplish last season.
"We were a young team last year that started off inconsistent, but was able to find out how to be consistent and learn how to win," said Sherry. Coach Sherry took over the Lansing Capitals after longtime coach Dean Dixon passed away, losing his fight with cancer during the offseason.
"Coach Dixon did an amazing job laying the foundation for this program. What he did for the Lansing hockey community was incredible and we owe everything to him," said Sherry.
This season the Capitals look to have another team that could challenge for a NAPHL playoff championship. "This is the most talent that we have had at the 16U level since I have been in Lansing," said Sherry.
They return six players from last years' championship team. That includes forwards Noah Pipper, Ryan Hein, and Sean Millane. On defense they return Justin Smith and Joseph Ullstrom. In net they return Colt Hanks who had a stellar season in the NAPHL a season ago.
Coach Sherry is expecting a lot from his returners, but also has more than a few newcomers that he is excited about. "We expect newcomers Ryan Hein, Rex Moe, Zach Olen, Riley Hestwood along with many others to come in this season and make significant contributions to our team," said Sherry.
Coach Sherry is also expecting the depth of his team to be a major strength this season. "The depth we have this season is going to be big strength for our team. We have 4 lines of forwards that can all score. On defense we have 6 defenseman that we can count on in any situation and in net we have two solid goalies," said Sherry.
Lansing Capitals 18U
The Lansing Capitals 18U team had an up and down 2013-14 season, which they are looking to improve upon this year. "Last season our team was inconsistent and didn't compete every night. We need to be much more consistent hockey team," said head coach Brian Sherry.
This season the Capitals are looking to fix that and have a strong year. The roster is shaping up to a veteran one as they return nine players from the 2013-14 team. On the front end they return forwards Keegan Weckesser, Collin Rewerts, Tait Aptakin, Kieran Durgan, Wyatt Beard, Alex Rowe, and Austin Kuch. On the backend they return defenseman Cam Collins and Justin Riffel. These players will be looked upon to provide leadership to the younger players.
Coach Sherry had this to say about his team, "We are going to have a very mature team and we need it to be a big strength. Many of these players have played together for multiple season and I am counting on them being a very tight knit group."
Along with the nine returning players, Coach Sherry is adding a large group of players from his 2013-14 16U team that won the NAPHL playoff championship to the squad.
"Many of the new faces on the roster this year are kids that played on our 16U championship team last year. These kids were a vital part of putting our organization on the map. Now I am counting on them to take the next step in their development and make an impact at the midget major level as well," said Sherry.
With a very talented veteran roster it is looking as though Lansing will once again be a top team in the league and challenge for a NAPHL championship.