New Jersey 16U forward Walker signs NAHL tender
January 7, 2014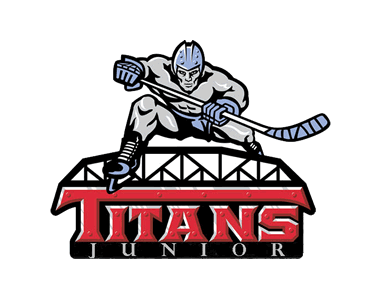 The New Jersey Jr. Titans, proud members of the North American Prospects Hockey League (NAPHL), are pleased to announce that 16U forward Ryan Walker has signed an NAHL tender agreement with the Amarillo Bulls. The Bulls compete in the NAHL's South Division.
Walker, 16, leads the entire North American Prospects Hockey League in scoring with 23 goals and 38 assists for 61 points. He was the first player in the five-year history of the NAPHL to register 50 points in a season, which came earlier this year. The Spotswood, New Jersey native has six power play goals and one game winner. He also played in the NAPHL 16U All-Star Game back in December.
"It's a great day for me and my family," said Walker. "It is very exciting after playing in the NAPHL for the past two years. The Amarillo Bulls are the most prestigious team in the NAHL. I am very happy and excited to be able to tender with them."
Bulls Head Coach Dennis Williams says he's thrilled to add another New Jersey-born product to the Bulls roster. "The state of New Jersey has been very good to us with guys like John Rey, TJ Sarcona, Joe Grabowski, Phil Heinle, Tyler Deresky and Roman Ammirato," said Williams. "Coach George Haviland and the New Jersey Jr. Titans develop some great players, and when we had a chance to tender a highly skilled player like Ryan Walker we jumped at it right away."
Williams said that the fans in the Texas Panhandle will enjoy the type of player that Ryan Walker is. "Ryan is a small player, but plays big, tough and aggressive," he said. "His skill making and goal scoring is next to none. For us to go after a young player like Ryan speaks volumes about him wanting to sign here out of all the NAHL teams that he chose. It's a great accomplishment for our program that has been around for just four years to get a player of his caliber."
Walker said he is looking forward to helping the Bulls anyway he can. "I want to help the Bulls win more National Championships," he said. "They have done a great job in moving players on to the NCAA, and my next goal is to work towards getting a Commitment."
Titans Head Coach George Haviland said to get a player tendered by the Bulls is huge for their program. "We joined the NAPHL three years ago to get some national exposure and for our players to move on to the next level," he said. "For us to get a player tendered by Amarillo is great because we feel the Bulls have the best club in the NAHL. It shows us that we're doing something right. It gives our players something to reach for."
A tender is a contract, of sorts, a player signs announcing his intentions to play for that particular NAHL team and that NAHL team only. Once a player signs a tender with an NAHL team, his playing rights belong to that team within the NAHL and he may not be recruited by any other NAHL team. Each team is granted ten (10) tenders, which include two (2) tenders exclusively used on players from the NAPHL - plus or minus any trades - which become active on Nov. 1. Tendered players are not eligible for the NAHL draft, which will be held on June 3, 2014.