Family Ties: Miami, NAHL connection runs deep
December 28, 2013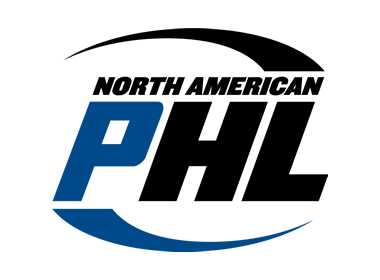 The building blocks for dozens of Miami University hockey players and coaches can be traced back to the North American Hockey League (NAHL). For almost 40 years, the NAHL has seen a steady pipeline of its alumni have success at Miami, and that trend continues today.
As the fifth NAPHL event of the season moves to a new location at Goggin Ice Center in Oxford, Ohio this weekend, the NAPHL is now seeing its developmental path also intersect with the Miami connection.
Of the 27 players on the current Miami roster, seven of them have experience playing in the NAHL and one of those, Devin Loe, is also an NAPHL graduate.
Loe found himself playing for the Florida Panthers Alliance 16U team during the first season of the NAPHL back in 2009-10. Fast forward four year later and Loe was one of nine NAPHL graduates that were playing for the Fairbanks Ice Dogs. Fairbanks is where Loe was playing in the 2012-13 season, when in January of 2013 he announced his commitment to play for Miami this season.
Other alumni on the current Miami roster include Austin Czarnik (USNTDP 2008-09), Bryon Paulazzo (Topeka 2007-09), Michael Mooney (Alexandria 2011-12), Taylor Richart (Aberdeen 2010-11) Anthony Jacaruso (Port Huron 2010-11) and Justin Greenberg (2011-13).
Loe and Greenberg are the two most recent players from the NAHL to be playing for Miami. Odessa's Alex Alger is committed to Miami and hopes to play for them next season.
Greenberg, who played the past two seasons in the NAHL, said that his decision to go to Miami happened within hours of one of the league's high profile events. "After I had got done playing in the third game at the NAHL Top Prospects Tournament in Troy this past year, I received a phone call while I was standing at the baggage claim at the airport and it was Miami expressing their interest in me. I knew at that moment that Oxford is where I wanted to spend the next four years of my hockey career and it wouldn't have been possible without playing in the NAHL."
Miami assistant coach Nick Petraglia says that the NAHL is a key piece in their recruiting every season. We have had a lot of success out of the NAHL in building our program. We have found guys that can fulfill a variety of roles and grow and build while they are here playing for us. It is a credit to the NAHL and how they prepare guys to play college hockey," said Petraglia. "Some of the things we look for in every player we recruit are his character and his competition level. Can he play hard and work in a team concept? Want someone committed both on and off the ice and in the classroom. We have been real successful at getting players from the NAHL who fit these characteristics."
Miami has established itself as one of the premier programs of its kind in recent years. It is one of only two college hockey programs to appear in each of the past eight NCAA Tournaments. Miami participated in back-to-back Frozen Fours (2009, 2010), and played in the National Championship Game in 2009, falling in overtime to Boston University.
Miami has also had at least one All-American in each of the past ten seasons (longest active streak in college hockey), and has had a Hobey Baker Finalist nine of those ten seasons. Recent all-Americans during those past ten seasons include six NAHL alumni: Derek Edwardson (2004), Andy Greene (2005 & 2006), Nathan Davis (2007), Carter Camper (2009 & 2011), Cody Reichard (2010) and Austin Czarnik (2013).
Greene is a former NAHL Most Valuable Defenseman playing for Compuware in 2001-02, Camper was a member of the All-NAHL 1st team during the 2005-06 season and Reichard was the NAHL's Most Valuable Player and Goaltender of the Year during the 2007-08 season.
However, it isn't just players that have ties between the NAHL and Miami. NAHL Commissioner Mark Frankenfeld spent four years at Miami University as an assistant coach and NAPHL Director and NAHL Vice-President Denny Scanlon played hockey and graduated from Miami University.
"I think Miami is a perfect example of the school that is committed 100% to its hockey program. They have a world-class facility, staff and operators and it was one of the major reasons we decided to hold an NAPHL event here," said Frankenfeld. "They are part of the elite of NCAA hockey and provide their players with the right balance of athletics and academics, while also trying to make sure that they have a valuable life experience as well."
"Attending Miami University was one of the best decisions that I ever made. The relationships that I formed during my four years there continue to have a positive impact on my life to this day," remarked Scanlon.
As for the NAPHL event in Oxford this week, players and parents will get to have the unique experience of participating in an event that for the first time in NAPHL history, will be played at the home of an NCAA Division I program. Built in 2009, the Goggin Ice Center is one of the finest venues of its kind in the United States. The venue includes two NHL-size ice sheets including a 3,200-seat arena, which is called Steve Cady Arena. The Steve Cady Arena includes 2,800 reserved lower-bowl seats, 102 club seats, four opera boxes and six private suites. When standing room is included in the capacity, Cady Arena has a capacity of nearly 4,000.
Petraglia said that he looks forward to having an event like the NAPHL East Showcase at the Goggin Ice Center. "It is always exciting for us to come to events run by the NAHL. You know you are going to come see high-quality players that work hard and will be ready to play college hockey when the time is right. Now to have that type of event in our backyard and have everyone enjoy our campus and facilities should be a rewarding experience for everyone involved."